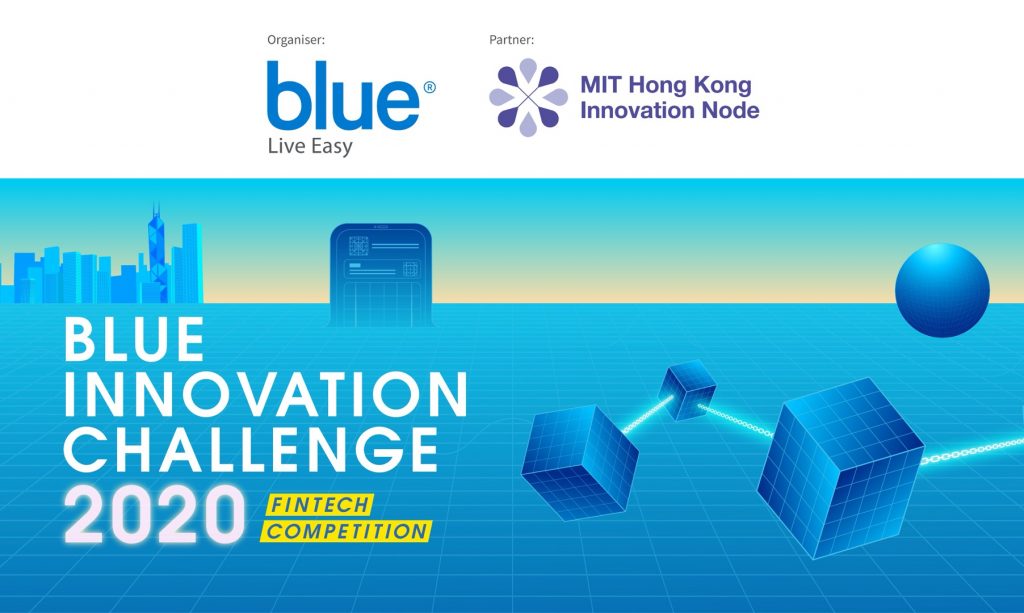 Judges and Mentors (in no particular order)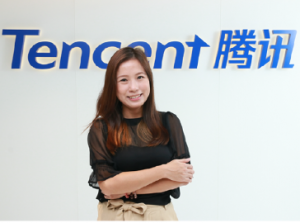 Dorothy Chau
Director, Hong Kong, Macao & Cross-border Financial Affairs, Tencent
Prof. Dorothy CHAU Chung Kei is currently the Director of Hong Kong, Macao & Cross-border Financial Affairs at Tencent, and is responsible for multiple blockchain and AI-related cross-border financial products. Prof. Chau is also the Director of Tencent Finance Academy, which is responsible for the strategic planning and coordination of Tencent's contribution to FinTech talent training, and cooperating with various regulatory bodies and universities to promote Hong Kong to become a FinTech talent breeding ground.
Before joining Tencent, she was a Senior Lecturer at the HK Baptist University, within the School of Business. Prof. Chau was also the Director of the new Master in Finance (FinTech and Financial Analytics), bringing together the best minds and leaders in Finance, FinTech, A.I., RegTech, Privacy and Cybersecurity. With over 9 years in this space, Prof. Chau is a seasoned FinTech professional with a strong reputation as being an industry and academic liaison.
Prof. Chau is the Visiting Professor at the HK Baptist University, the advisor and chairman of the Data Privacy Special Interest Group of the Institute of Financial Technologists of Asia (IFTA) and the Vice Chairman for Committee of FinTech of the CMA Australia. Prof. Chau is also the Co-Chair of the International Association of Privacy Professionals (IAPP), and inducted as a Fellow of Information Privacy (FIP). Dr Chau received her doctoral degree in philosophy in 2012, in the Department of Management and Marketing, The Hong Kong Polytechnic University.
Charles Hung
CEO and Executive Director, Blue Insurance Limited
Mr Charles Hung is the CEO & Executive Director of Blue, a joint venture between Hillhouse Capital and Tencent Holdings Limited. He has been in this role since April 2017, and is instrumental in the launch of Blue, which is the first digital life insurer in Hong Kong. Charles is responsible for leading and managing Blue's business strategies. Previously, he was the Chief Risk Officer of Aviva Asia.
Charles has close to 30 years' experience in business development, innovation, technology & operations, and risk management spanning across insurance, asset management and banking sectors in Asia, Europe and the United States. Before joining Aviva, Charles was with HSBC Holdings where he was the Chief Risk and Administration Officer, GSWD. Prior to that, he was Chief Operating Officer, Asia for HSBC Private Bank (Suisse) SA.
Before venturing into the banking sector, Charles spent over a decade in the insurance industry in AIA China, PCA Japan, and Prudential Corporation Asia. He also held several senior executive roles at leading financial institutions including Peregrine Holdings, Merrill Lynch and Goldman Sachs.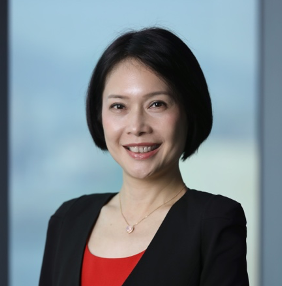 Selina Lau
Chief Executive, Hong Kong Federation of Insurers
Selina is the Chief Executive of the Hong Kong Federation of Insurers (HKFI), a trade body with 139 insurers operating in Hong Kong which represents over 90% of the market share. 
Selina has devoted substantial time and efforts in spearheading InsurTech development for the industry.  Selina plays an instrumental role in the signature industry-wide InsurTech projects, including the Insurance Fraud Prevention Claims Database, the award-winning Motor Insurance DLT-based Authentication System (MIDAS) and the most recent virtual onboarding platform for the distribution of life insurance products.  
She is a Council Member of the Institute of Big Data Governance.  She also serves as member of the Cyberport Academy Advisory Group for FinTech, Road Safety Campaign Committee under the Road Safety Council and Insurance Training Advisory Committee of the Qualifications Framework.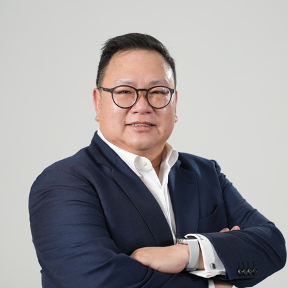 Charleston Sin
Executive Director, MIT Hong Kong Innovation Node
As Executive Director of the MIT Hong Kong Innovation Node, Charleston Sin leads the effort to organize, champion, and advocate for innovation in Hong Kong and the Greater Bay Area. As a 25-year veteran of the Information technology and telecommunications industry, he now unites his passion for education with innovation & technology, encouraging disruptive application of new technology in the local community and beyond.
Prior to joining MIT, Sin held executive positions in Research & Development, Product Management, and Sales & Marketing at VMware, Cisco Systems, and Nortel Networks in United States, Canada, Asia Pacific, and Greater China. His primary interests lie in key technology trends, including Artificial Intelligence, Blockchain, Cloud Computing, 5G /IOT, Big Data. He is a frequent speaker on Technology, Innovation, Entrepreneurship, Smart City, and Product Management.
Sin received his PhD in Management Sciences at The University of Waterloo. He also holds a master's degree in Investment Management at the HKUST. Currently, he is member of the board of director of Hong Kong Cyberport Management Company, and Professor of Practice at the Faculty of Business, Polytechnic University of HK.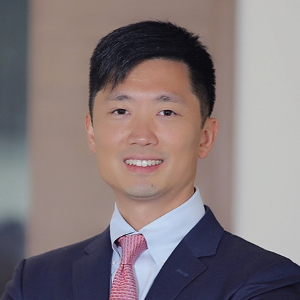 Gordon Yen
Founding Managing Partner, Radiant Tech Ventures Limited
Gordon Yen is the Founding Managing Partner of Radiant Tech Ventures Ltd., a Hong Kong based SFC licensed investment firm which manages a VC fund co-invested with by the Hong Kong Government's ITVF fund.
He has over 25 years of financial and management experience in private and listed companies involving cross-border investments, global supply chain, and manufacturing and infrastructure businesses. He has been an investor in transactions involving startups from the Hong Kong, Mainland China, Israel and the United States.  He is currently serving as Chairman of the Hong Kong Business Angel Network as well as board members of several startups and publicly listed companies.
Dr Yen graduated from Boston University, United States with a Bachelor of Science degree in manufacturing engineering and holds a Master of Business Administration degree from McGill University, Canada and a Doctor of Business Administration degree from the Hong Kong Polytechnic University, Hong Kong.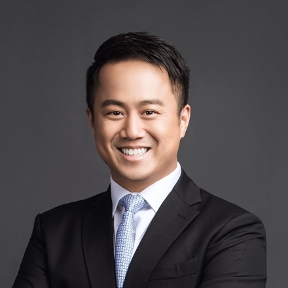 Jimmy Chang
Founder and Partner, Jeneration Capital
Jimmy is a Partner and the Founder of Jeneration Capital. Jeneration Capital is an Asia based growth capital asset manager specializing in technology and tech-enabled investments in Greater China. Prior to founding Jeneration Capital in 2015, Jimmy was a Director at Silver Lake Partners where he focused on technology-related investments. Previously, he was an Executive Director in the Technology Investment Banking Group of Morgan Stanley in the U.S. and Asia.
Jimmy has 17 years of investment and finance experience in Asia and the U.S. Jimmy graduated from the Massachusetts Institute of Technology (MIT) with a joint Bachelor of Science degree in Electrical Engineering and Computer Science and a Bachelor of Management Science in Finance.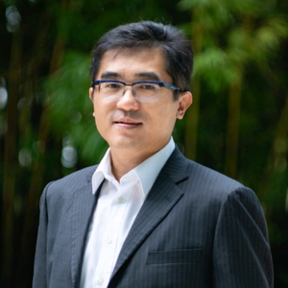 Nelson Cheng
Chief Technology Officer, Blue Insurance Limited
Nelson Cheng is currently VP & Chief Technology Officer of Blue, the first digital life insurer in Hong Kong. He is responsible for leading the technology strategies and overseeing the IT function of Blue.
Since joining Blue, Nelson has been spearheading the system transformation project and successfully launched a cloud-enabled core infrastructure, making Blue as one of the earliest adopters of cloud to operate the core system.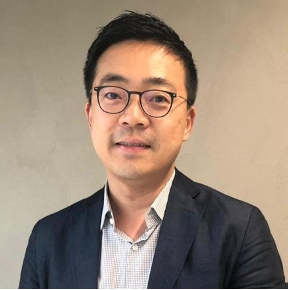 Patrick Lam
Former Digital CIO, HSBC
Patrick Lam is a professional digital enthusiast with strong experiences in driving digital transformation, technology innovation, and advanced cloud analytic.  He has extensive experience in leading complex transformational engagements, including the development and implementation of value creation strategies and new business models for the Fortune 500 companies. 
Prior to HSBC, Patrick held executive technology leadership positions across major global financial services organizations including UBS, Deutsche Bank, AllianceBernstein, Goldman Sachs and Lehman Brothers.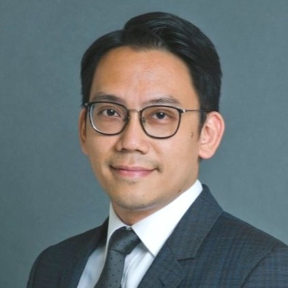 Ken Lee
Chief Distribution Officer, Blue Insurance Limited
Ken Lee is the Chief Distribution Officer of Blue Insurance Hong Kong and has been leading the distribution, product and marketing strategies of the first digital life insurer in HK.
Prior to joining Blue Insurance, he was the general manager of FWD Financial, a digital commerce arm of FWD HK, and the digital transformation leader at AXA who implemented more than 80 initiatives enhancing the digital capability of the business end-to-end from sales to operation.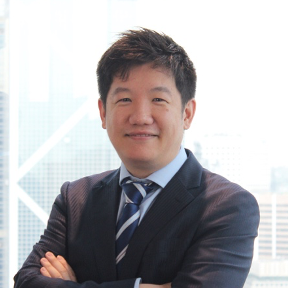 Lapman Lee
Co-Chair, InsurTech FinTech Association of HK
Lapman is one of the leading InsurTech experts in Asia and a trusted advisor to insurers, InsurTechs and regulators in the digital transformation journey.
He regularly lectures at universities and publishes on the latest InsurTech developments and strongly advocates Hong Kong as a preeminent InsurTech hub in Asia and globally.
Lapman is Co-Chair InsurTech of the FinTech Association of HK, and Task Force Member for FinTech at the Insurance Authority, and Vice Chairman of the Financial Markets Committee of the British Chamber.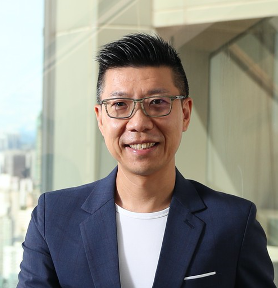 Sean Lee
CEO, Algorand Foundation
Sean is an accomplished executive and conference speaker with extensive experience in digital innovation, cloud strategy and FinTech.  He is currently the CEO of Algorand Foundation, where he leads a team of cryptographers and economists as the custodian of the Algorand blockchain protocol, a highly scalable and decentralized digital currency and transactions platform.  
Previously he held leadership roles within Dell Technologies, Pivotal and EMC, working with clients and partners across 20+ countries.  Sean holds an EMBA from CUHK and Computer Science degree from the University of Waterloo.  He is an avid Star Wars fan, an amateur photographer and a whiskey enthusiast.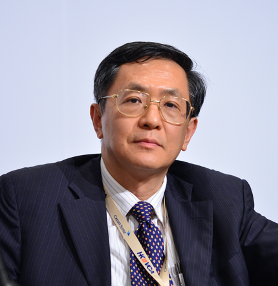 S C Mak
Vice Chairman, HKVCA Private Equity Association PRC Committee
A veteran in private equity / venture capital industry in China with more than 25 years of experience, SC is Vice Chairman of the Hong Kong Venture Capital and Private Equity Association PRC Committee.  He serves on the Admission Panels of the Hong Kong Science Park's Incubation and Acceleration Programs, and on the Investment Committee of the Parks' Corporate Venture Fund.  He is also Co-President of Asia America Multitechnology Association (AAMA) Pearl River Delta Chapter.
SC earned his MBA from The University of Western Ontario, and a B.Sc. (Engg) degree in Industrial Engineering from The University of Hong Kong.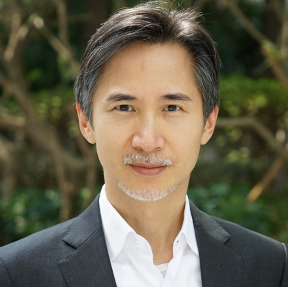 Clifford Tse
Managing Director, Mobigator Technology Group
Clifford has extensive international experience in the Americas, Europe, and Asia.  He has a successful track record in designing award-winning solutions and leading nation-wide and global mission-critical initiatives in the healthcare, insurance, and finance industries.  He participates actively in local and international IT communities and advises professional bodies, standard committees in developing international standards for information and system integration.
Clifford has founded multiple startups, including successful ones that went public on NASDAQ as well as ones that flamed out.  As a volunteer, Clifford mentors startups and sits on the judging panel for various IT competitions to promote IT innovations in Hong Kong. Clifford graduated from MIT with Bachelor's Degrees in Cognitive Science, Computer Science, and Electrical Engineering, and also Master's Degree in Electrical Engineering and Computer Science.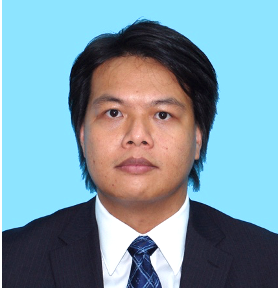 Cyrus Choi
Assistant Director, Entrepreneurship Center, HKUST
Cyrus Choi is Assistant Director of the Entrepreneurship Center, HKUST.  He is in-charge of various entrepreneurship programs including the annual entrepreneurship competition and the student ideation exchange program.  He has also been advising over 100 students / alumni startups and giving public lectures and workshops to local and oversea university students. 
Cyrus has over 10 years of experience in engineering, particularly in hi-tech startups developing products for the electronics industry.  He was the Director of R&D in an Electronics Thermal Engineering, a local startup leading the development of the technology to serve national corporations such as Intel, ATI, Huawei and IBM, etc.  Before that, he had worked in 2 Nasdaq listed electronics companies as product development engineer.  He received his Bachelor's and Master's Degree in Mechanical Engineering from HKUST and his MBA degree from HKUST.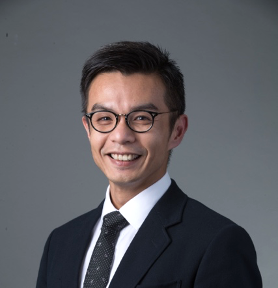 Wesley Choi
Managing Director, Group Finance, Esquel
Wesley Choi is Managing Director, Group Finance at Esquel, a leading global textile and apparel solutions provider based in Hong Kong.  Previously Wesley was the Chief of Staff to Chairman and Head of Corporate Communications, responsible for strategic investments and collaborative initiatives, as well as communications with internal and external stakeholders and Esquel's annual sustainability conference Integral Conversation.  
Prior to Esquel, Wesley spent over ten years in private equity and direct investments with Oaktree Capital, Bank of China International, and Alibaba.  Wesley started his career as a management consultant with Bain & Company.  Born and raised in Hong Kong, Wesley obtained Bachelor of Science and Master of Engineering degrees in Civil Engineering from Massachusetts Institute of Technology.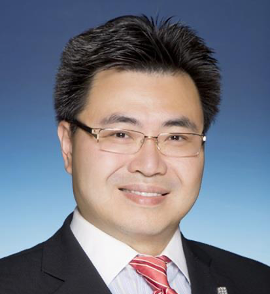 Raymond Chu
Assistant Director, Institute for Entrepreneurship, The Hong Kong Polytechnic University
Raymond has more than 25 years of commercial experience encompassing multiple industry sectors.  Currently serving as Assistant Director, Raymond's works focus on spearheading University's knowledge transfer and entrepreneurship development activities, including seed funding programmes for students and academic startups.  He is also responsible for developing different co-/extra-curricular entrepreneurship education, training and events, and managing PolyU InnoHub, a co-working in both Hong Kong and Shenzhen.
Before joining PolyU, Raymond has worked in different multinational and local corporations.  He was Assistant Vice President of Crédit Agricole Investment Bank (formerly Crédit Lyonnais) project financing team, and Project Manager in Hutchison Whampoa Group responsible for setting up Chinese medicine business ventures.  Raymond was a member of CFA Institute and Hong Kong Society of Financial Analyst, and assessment panel member of design incubation programme of the Hong Kong Design Centre.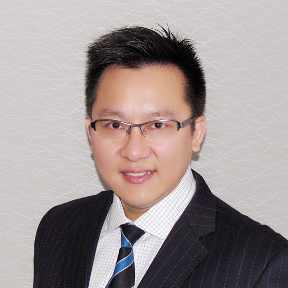 Charles Lam
Senior Manager, FinTech & Blockchain, Cluster Team, Cybeport
Charles is responsible for formulating strategy, nurturing & supporting FinTech & Blockchain start-ups in Cyberport community to grow in terms of deal flow, valuation & business development into mainland China and international markets.  He initiates & leads various government-to-government & International FinTech programs to engage key stakeholders in FinTech & Blockchain ecosystem worldwide to join the Cyberport community & vice versa.
He focussed on digital / virtual banking, innovation & ecosystem / platform strategy; and has a particular interest in emerging technologies & business models & works cross-functionally amongst startups, incumbent financial institutions, investors & regulators to develop a collaborative approach to rethinking financial services.  Charles hold a BA in Economics & Communication from University of Simon Fraser.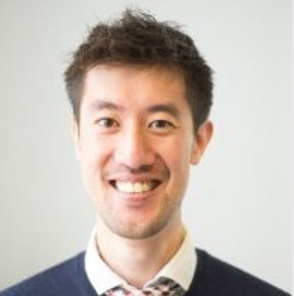 Tak Lo
CEO and Managing Partner, Newtype
Tak Lo is the CEO and Managing Partner at Newtype.  He was previously managing partner of Zeroth.AI, the world's first AI accelerator and VC fund. Prior to founding Zeroth, Tak was a Director of TechStars, one of the top accelerator programs in the world. He participated in the London and NYC programs, where he invested in over 50 early stage investments that collectively raised more than $67 million in funding.
Tak advises the Hong Kong government on the Committee on Innovation, Technology and Re-industrialisation headed by the HK Financial Secretary and previously the Estonian government on its e-Residency program.  He is a graduate of the University of Chicago with an AB in Economics with General Honors and an MBA from London Business School.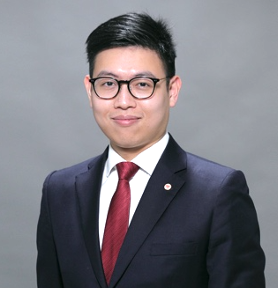 Moses Moyung
Investment Director of Eagles Fund Hong Kong
Moses is a serial entrepreneur, co-found and manage in several technology start-ups incubator and venture funds, with experience in wide aspects of technology start-ups including fintech, blockchian, education, technology, media and telecommunications related fields.
He is Operation Director of MHub Blockchain Ltd. Over the past five years, Molecular Hub and Eagles Fund have invested about 3-5 startup companies every year on average in HK and China, the total valuation of those startup companies is about 60M USD, 80% of them are still working well and got follow up such as the next round of investments, IPO in China/Hong Kong, and mergers and acquisitions exits.
Anvil Ng
Lead of HKSTP Enterprises Acceleration Program (LEAP)
Anvil Ng is the lead of HKSTP LEAP program and mentorship program which caters to high potential startups' distinctive needs for growth and accelerates their innovation onto the global stage. With management experience in RnD, IP, operation and business development, Anvil walked through the process from start-up to IPO.
Anvil was one of the two founding members of a startup after received his master degree from HKUST. He launched a wide range of innovative products from smart phone to education platform and exited in 2012, after its IPO (HKEx:1822) in Hong Kong Exchange, with over 500 staff world-wide.   Anvil continued his entrepreneurial journey to build sensor based motion analysis system which combine wearable tech and real-time posture analysis algorithm.  It had been adopted in professional sports applications and processed over 7 million of data. Anvil is a serial entrepreneur with 9 patents' inventor in US and China.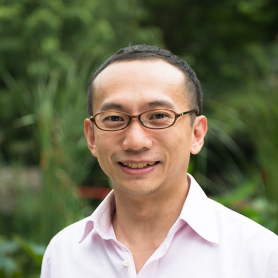 Henry Tan
Co-Founder & Managing Partner, Q Venture Partners
Henry is the Co-Founder and Managing Partner of Q Venture Partners, an early stage VC firm that invests deep tech startups globally. He focuses on deal sourcing, investing and helping portfolio companies establish strategic partnership and generate revenue in Asia.
Previously, he was the Head of Corporate Development of PCD Stores Group, a national high-end department store and outlet mall chain in China that he took public on the HKEX at >US$1.5B market cap; and a strategy consultant with Bain & Company Greater China practice. He acquired his B.A. from Cornell University and MBA from MIT Sloan School of Management.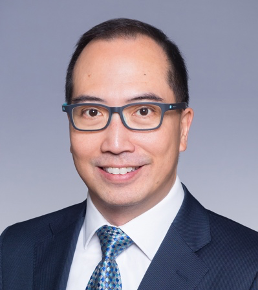 Anthony Wong
Director of Finance, Varmeego Limited
Anthony has held COO, CIO and trading positions with investment banks and hedge funds.  Prior to his current role in Varmeego Limited, a young tech firm specializing in system integration and innovative solutions, he was formerly the COO for Diginex Asset Management, a division of Diginex Limited which is a digital financial services and blockchain solutions company, where he helped build a team to run a fund of liquid hedge funds in digital asset related strategies. Anthony was the CIO of Trinitus Asset Management and oversaw all investment activities including research and allocation. He has also worked at KGI Securities, Diamond Head Capital Singapore, Morgan Stanley Japan and Lehman Brothers Japan in his early career. 
Anthony is a panel assessor for the Enterprise Support Scheme under the Innovation and Technology Commission.  He graduated from MIT with a double undergraduate degree in Electrical Engineering and Management Science, and holds an MBA from MIT Sloan School of Management.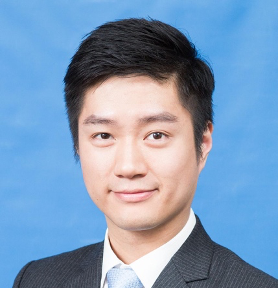 Sam Wong
General Manager, Tuspark Hong Kong
Sam joined TusPark (Tsinghua University Science Park) since 2013, focusing on project incubation, venture investment and strategic acquisition. He has been in charge of TusPark HK since September 2018, with the mission to build an ecosystem for Hong Kong startups and establish a hub where different startup communities can collaborate and transform technology idea to business venture through TusPark global network of resources. Before joining TusPark, Sam was a corporate finance specialist providing financial advisory on merger and acquisition, corporate restructuring, fund raising activities and initial public offering for listed company in Hong Kong. 
Sam is a Chartered Financial Analyst and holds a Master of Finance degree from the University of Hong Kong. He has also served as judge and venture capitalist for different startup competitions, eg. NVIDIA's Inception Program, Startup Launchpad Investment Competition, IPIEC Global 2019 etc.