Innovation Capacity Building for Hong Kong Secondary Schools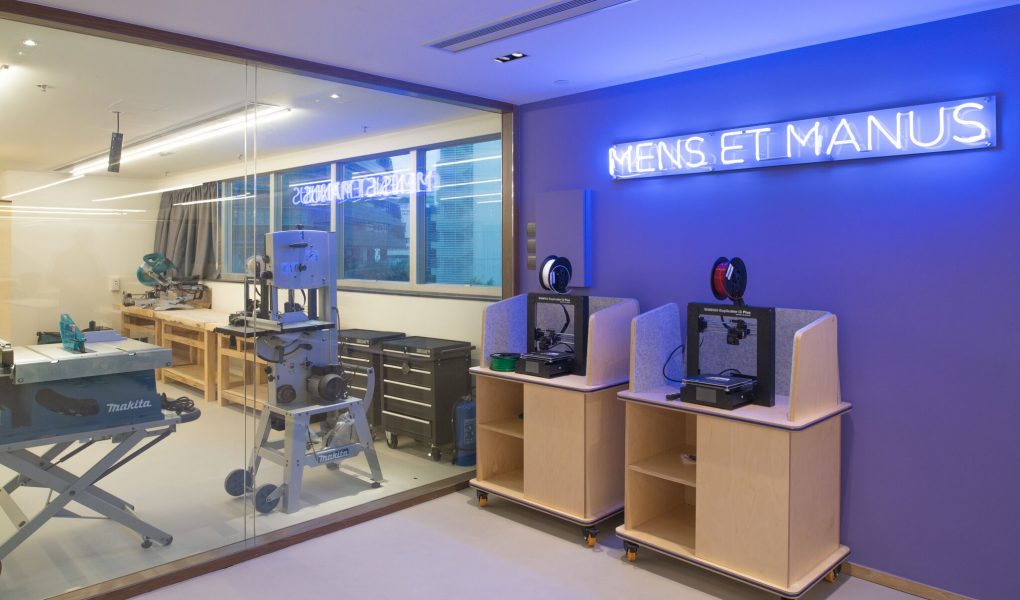 Entrepreneurship Education – A Pathway to the New Economy
Entrepreneurship is about solving problems and addressing gaps in society with a sustainable, customer-driven model. Through active exploration of real-world challenges and methods for starting a successful venture, we help students acquire a deeper discovery of themselves, an expanded knowledge of the world around them, and the drive for positive impact.
The program employs a project-based learning approach to activate the entrepreneurial mindset coupled with skills and competencies needed for the 21st century. From day one to final pitches, participants work in interdisciplinary teams and rapidly go from idea to tech-enabled prototypes and present a viable business plan.
MIT Innovation Academy Teaching Lab
Designed for teachers who will lead entrepreneurial and STEM initiatives, the Teaching Lab offers new approaches to project-based learning for accelerated innovation and interdisciplinary instruction. 
Student Bootcamp
Through the MIT disciplined entrepreneurship framework, the student bootcamp asks our participants to identify real needs and build connected devices that improve the lives of those around them. Teachers from the Teaching Lab will take part in the student bootcamp as a teaching practicum.
For more information, contact us at hkinnovationnode@mit.edu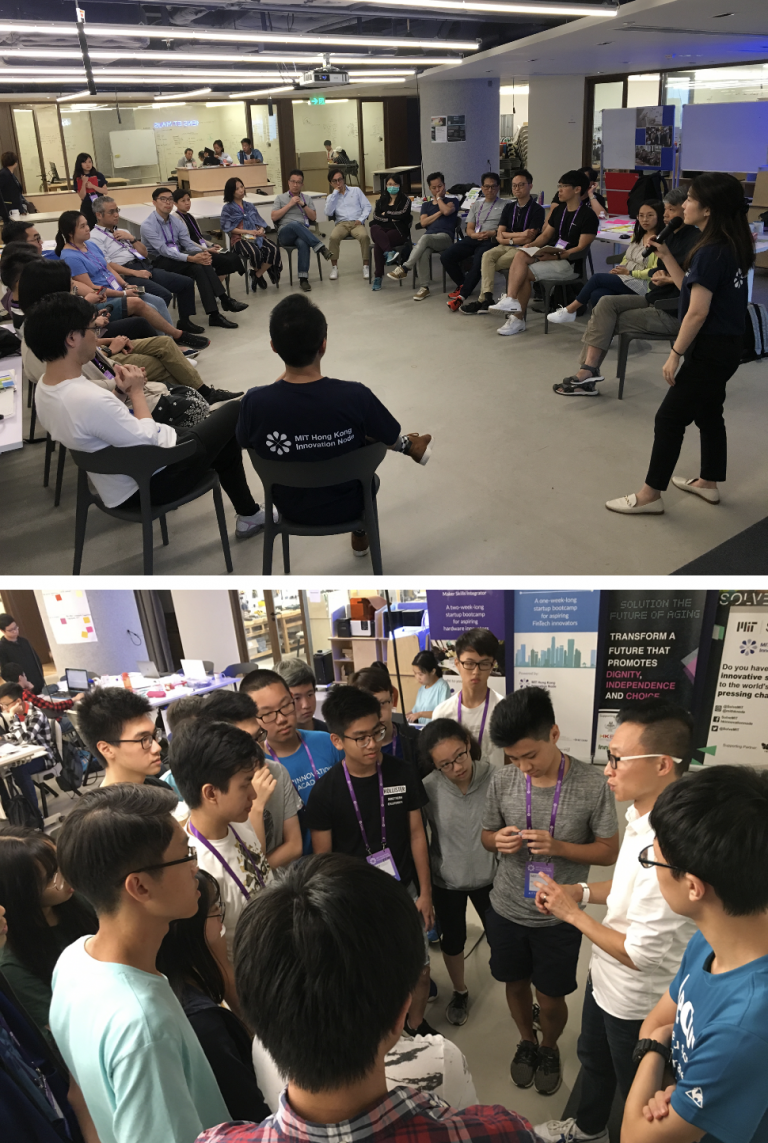 MIT Innovation Node will not be offering open enrolment for the high school entrepreneurship programs this summer (2021). Thank you for your interest. Please check back later for future updates.
Testimonials
"I think the learning experience was valuable and was a very good representation of what actually happens in the real world. Obviously, it was not optimal that the camp could only be done online, but I still feel it was a great learning experience." – Student from MIT Innovation Academy 2020
"It helped me understand the trend the world is veering towards much better, and the importance of understanding tech." – Student from MIT Innovation Academy 2019
"Students could explore a problem and do a problem-solving project in a free way with no restraints. A lot of exposure to different fields helped students improve their ideas and make the product real." – Student from MIT Innovation Academy 2019
"I loved how intense this program was. I felt like it gave me a more genuine feel as to what trying to build a startup is actually like." – Student from MIT Innovation Academy 2018