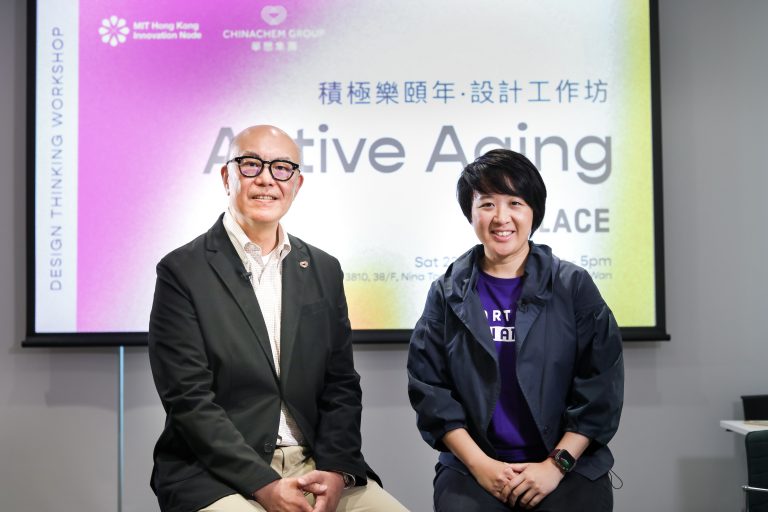 Our one-day design thinking workshop, "Active Aging in Place" in collaboration with Chinachem Group has successfully concluded on April 22, 2023, at Nina Hotel Tsuen Wan West. We were honored to have Donald Choi, Executive Director and CEO of Chinachem Group, to open our event.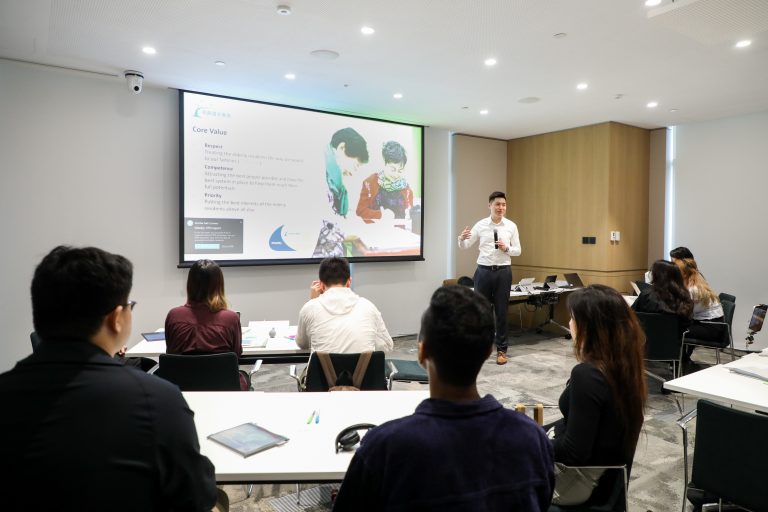 During this fruitful workshop, students were exposed to the current challenges and long-term demands for eldercare from a sharing by Angus Chan, the CEO of Pine Care Group, a Chinachem Group member company.
With the goal of developing innovative solutions to support the aging population to remain active, independent, and socially connected, our students set off to four sites to collect valuable insights and feedback from the citizens of Tsuen Wan. Students were encouraged to explore Nina Mall, Tsuen Wan West MTR station, Tsuen Wan Park, and Yeung Uk Road Market and get inspired for their solutions to tackle aging issues in the area.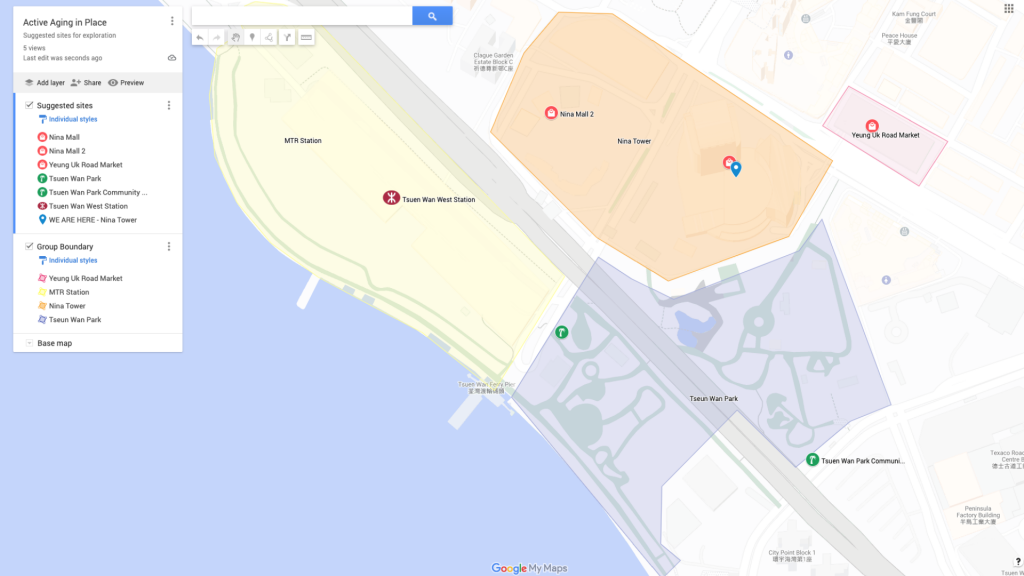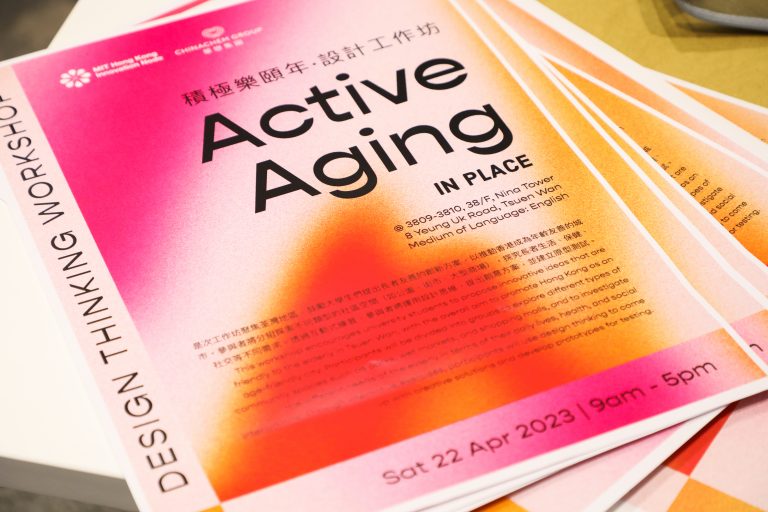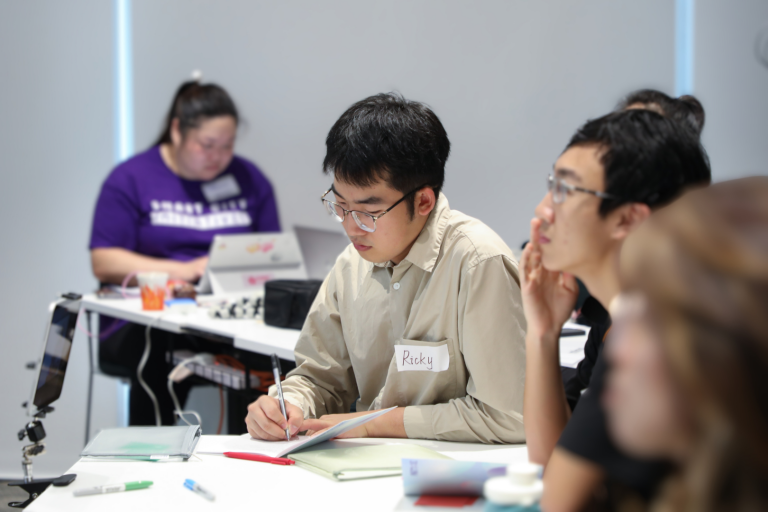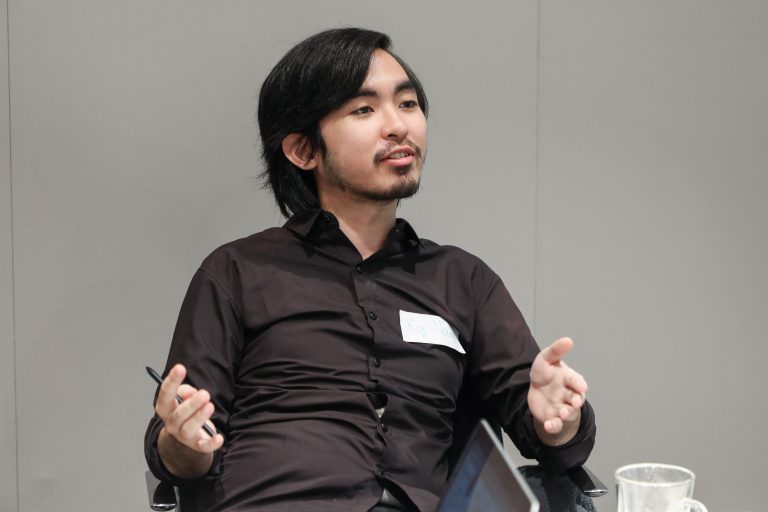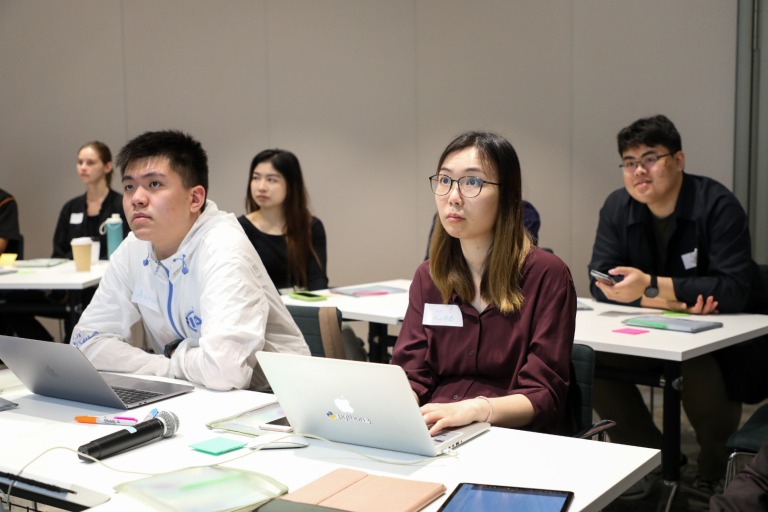 Team 1 – Companion GPT
Our ambitious team 1 has designed their solution for people with amnesia. They have developed a model that can communicate with the users and help those with amnesia to recall personal information.
Team 2 – CICI, Wellness Smart Watch and App
Our caring team 2 has developed an app and smart watch to improve elderly's quality of life and promote elderly wellness. They have included VR stroll and transportation to address the need of navigations for elderly.
Team 3 – Elder Smart Care
Our thoughtful team 3 has been inspired to improve the elderly care with their Elder SmartCare service. The platform allows elderly to get in touch with others and provide different elderly-oriented services including memory workshops, at-home service, and SmartMove.
Team 4 – Seabrow – Renovating Tsuen Wan Park Coastal Area
Our modernistic team 4 has proposed to enhance the environment at Tsuen Wan Park with an overhead bridge for the citizens in Tsuen Wan as they exercise and hang out with friends and family.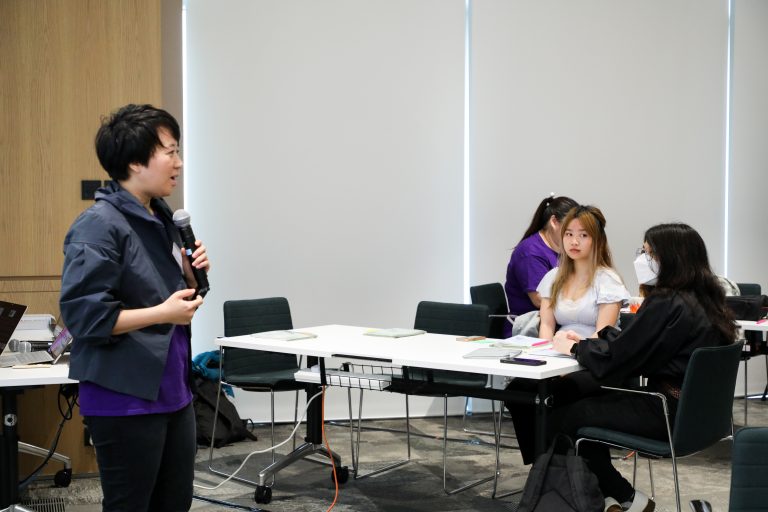 We are excited to see the future development of these students as they continue to apply design thinking methodology to develop people-oriented solutions. We have received positive feedback from them that they have learned about the development of active aging in place in Hong Kong and how to apply design thinking on problem solving.
We are thrilled to share that all of our students are satisfied with our Active Aging in Place workshop. Our students not only reported that they have learned more about the issue of the aging population, they are also excited to apply the design thinking methodologies to solving real-world problems. From our workshop, the students are confident that they can turn a thought into an actual practical customer centric solution!
Come join us for our Urban Technology Week 2023 and see for yourself the impact design thinking methodologies can make!
Sharing by Angus Chan, the CEO of Pine Care group, and Q&A session.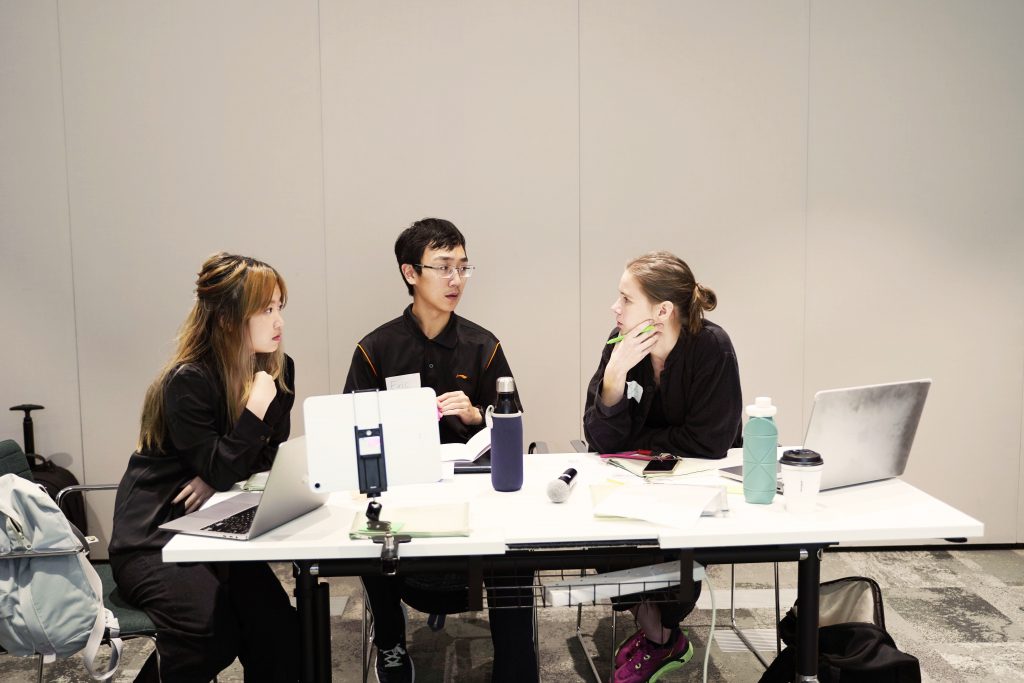 Introduction to Design Thinking and Student Discussion
Student sharing of their empathy map using the design thinking methodology.
Students pitch for their solutions.