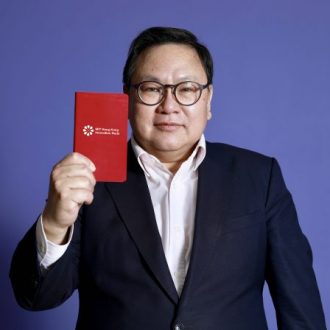 Executive Director – MIT Hong Kong Innovation Node
Charleston worked in Canada, Silicon Valley, and Greater China for 25 years, holding executive positions in System Engineering, Product Management, and Sales & Marketing at VMware, Cisco Systems and Nortel Networks. He has strong interest in emerging technology and key market transition trends, such as Internet/Web, Cloud Computing, Mobility, IOT, Big Data, Artificial Intelligence, and new business models. Currently, he is a Member of the Board of Director, Hong Kong Cyberport Management Company. From 2011 to 2017, he was appointed by the Hong Kong SAR Government as Member of Digital 21 Strategy Advisory Committee. Charleston studied Management of Technology at the University of Waterloo in Canada where he received his PhD in Management Sciences in 1997. He also completed a Master degree in Investment Management at the HKUST in 2005.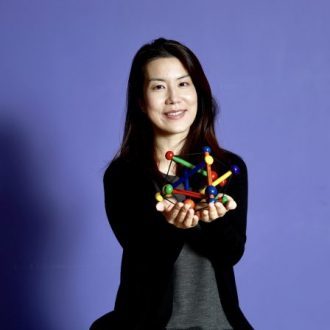 Senior Director – MIT Hong Kong Innovation Node 
Head of Education
Marina Chan oversees educational activities for learners across secondary, tertiary and professional education. Leveraging on innovation best practices developed by MIT, Marina spearheads efforts to foster the entrepreneurial mindset through the venture creation process. Her work includes helping teachers integrate technology to create student-centered, inquiry-based learning environments, and building career-ready skills for young people. Prior to joining MIT Node, Marina worked at Merrill Lynch as vice president of client management in the Asian equity business where she earned her CFA charter. Previous to that, she began her career at Nortel Networks. Marina serves on the board of Hong Kong Red Cross schools and is a member of the Dean's Leadership Council at the Harvard Graduate School of Education. She holds a master's degree in education from Harvard University and a bachelor's degree in finance from McGill University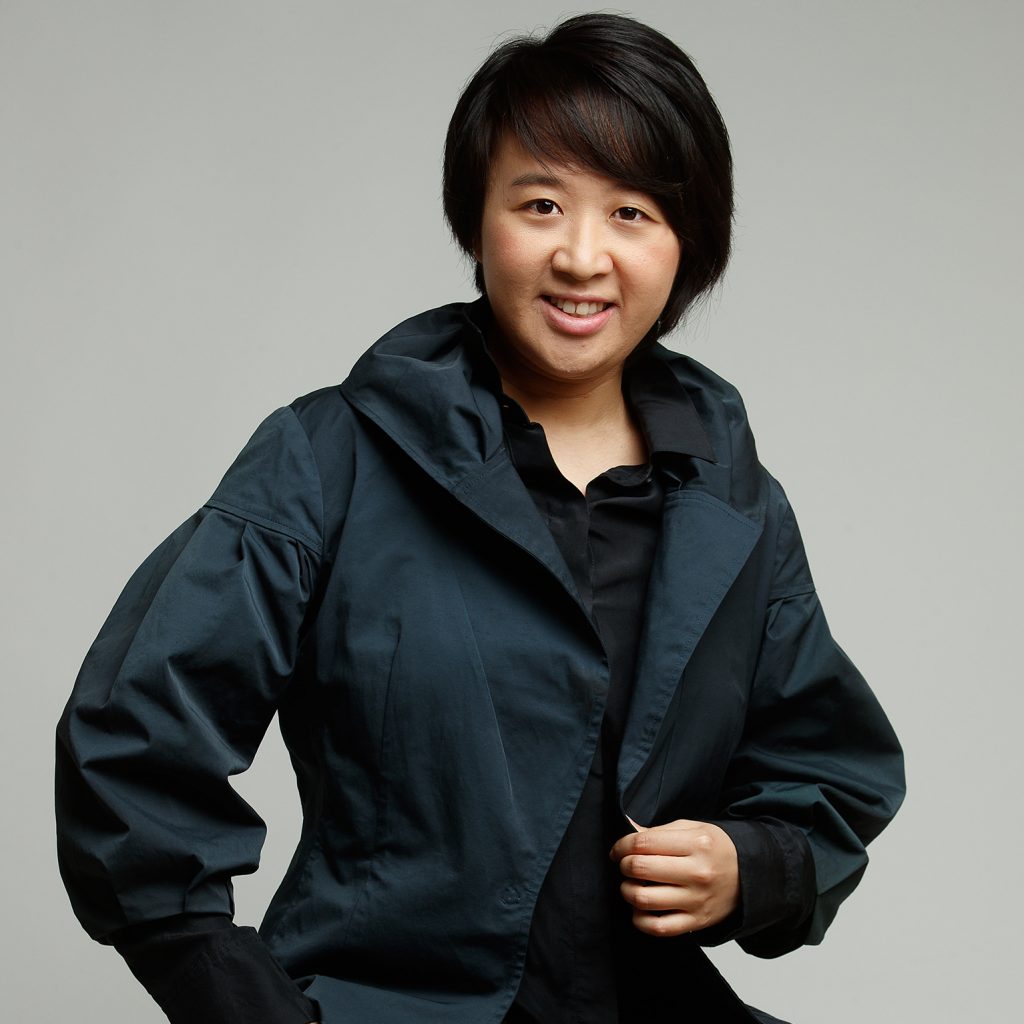 Director of Smart City Research and Industry Collaboration – MIT
Hong Kong Innovation Node; 
Adjunct Assistant Professor – HKU
Sunnie believes that human-centric design promotes inclusive communities with innovative sustainable design strategies and urban designers & architects play important roles within the built environment. As an international associate member of AIA, UK Chartered Member and Hong Kong Registered Architect, she has been a regular design critic and instructor at architecture and urban design programmes at various schools. Taking up the roles of both practitioner and educator, she has been promoting architecture by designing, exhibiting, writing as outreach, and engaging communities. The endeavors included publicizing ongoing research topic on Kowloon East Inclusive Innovation & Growth, urban research-oriented design seminar on "Urban Mobility and Smart Infrastructure", "Urban Resilience by Design – Adaptive Landscapes for PRD" , and facilitating dialogue between professionals, academia and young members at various cross disciplinary platforms and institutions. She was Co-Curator & Exhibitor of the Hong Kong Shenzhen Bi-City Biennale Of Urbanism\Architecture (Hong Kong) 2017, 2019, Venice Biennale (HK) 2020-2021. 
Sunnie graduated with a B.A in Architecture from University of California, Berkeley; and later on, obtained her Master of Architecture, and Certificate in Urban Design from M.I.T. Her international experiences began with renowned architectural practices prior to postgraduate study at the M.I.T.; she worked with Morphosis Architects L.A., MVRDV Rotterdam, on international competitions, cultural projects and large-scale urban developments.  Her academic research focuses on smart city – Inclusive innovation for communities, urban design and technology, urban mobility and smart infrastructure, architectural and urban typologies with an interest in creative and innovative sustainable design strategies (SDGs).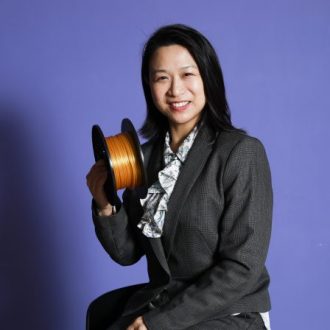 Senior Manager – Industry Liaison, MIT Hong Kong Innovation Node
Angel Lai is responsible for leading administrative initiatives and operations at the MIT Hong Kong Innovation Node. With a passion for human interaction, she plays an active role in activities between Mainland China and Hong Kong. Angel started her career in the insurance sector. She worked with sizeable companies and medical groups, and has solid experience in project management and policy administration. She held revamping business work flow and payment methods, involving compensation system with incentive programs. From 2013-2015, she was HR head of CWB Tech, a technology company focused on sensor-based motion analysis system for rehabilitation and injury prevention application. She is enthusiastic about how technology and innovation can make people's lives more enjoyable and easy.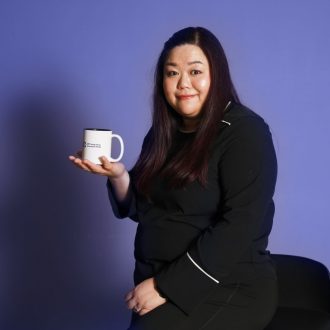 Operations Manager – MIT Hong Kong Innovation Node
Alice joined the team in 2018 and is responsible for operations, including logistics, facility and equipment management. She has 19 years of sales, marketing and administrative support experience particularly in the telecom sector having worked at Cisco and VMware. As a key administrator, she is known to be proactive, efficient, and a fast learner. Alice was born in Guangzhou and has lived in Hong Kong and Singapore.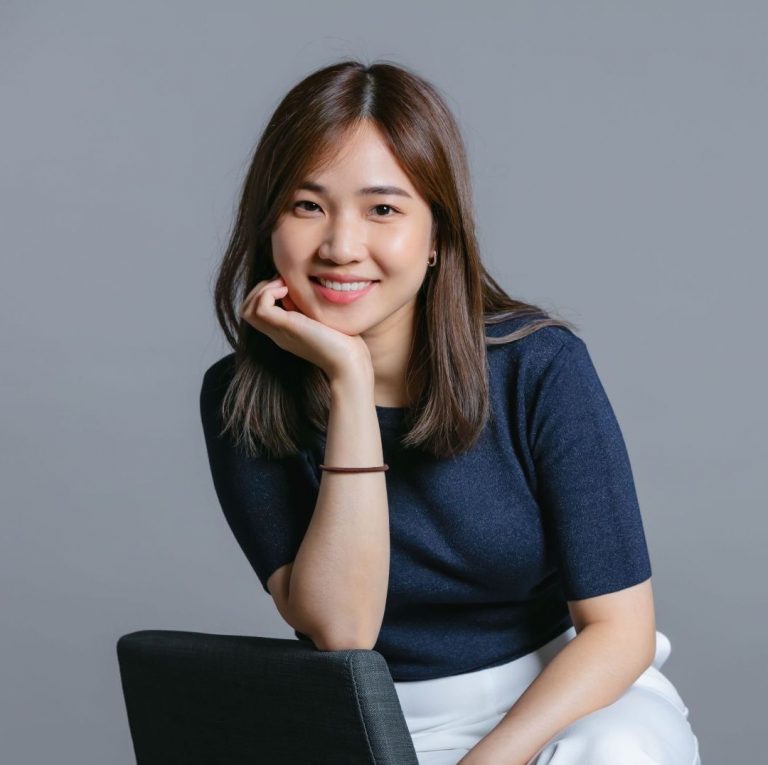 Education Program Manager – MIT Hong Kong Innovation Node

Passionate about creating social impact and purpose, Charlotte focuses on program development, communications and marketing at the Node. As a creative individual and a believer in the growth mindset, she is interested in enhancing the entrepreneurial and innovative spirits of our future generations to solving real-world challenges. Prior to joining the Node, she worked at the Li & Fung Foundation for three years to help drive employee and community engagement globally for the Fung group, focusing on internal campaigns, communications and events. From environmental to health & wellbeing related social issues, she has implemented numerous global campaigns to raise awareness and encourage behavioural change in order to make a difference. Charlotte graduated from the University of Edinburgh with a bachelor's degree in Psychology and did her dissertation on "Cognitive Planning in Young Children", where she collected and analysed eye-tracking, EEG, behavioural data as well as IQ test results from 6 year olds, 9 year olds and adults to look into how children learn in comparison to adults. She also runs her own online cake business on the side and enjoys dancing in her free time.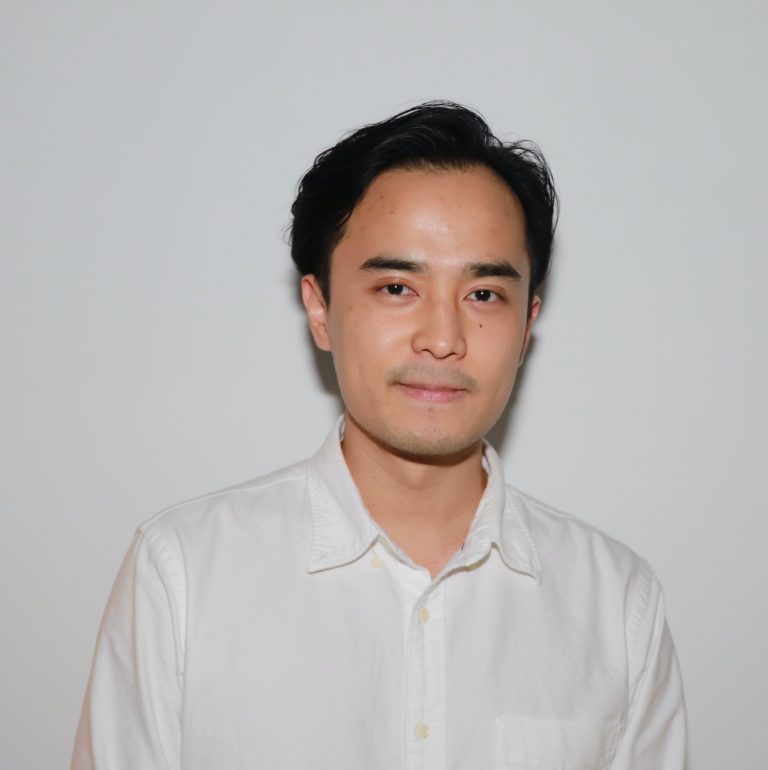 Project Manager – MIT Hong Kong Innovation Node
Nick graduated with a Bachelor's degree of Art in International Affairs and Political Science from Northeastern University. Unconventionally passionate in technology, creative ideas and problem solving, Nick has been working within the entrepreneurship ecosystem throughout his career. Prior to joining the MIT Node, Nick was a member of the Inno Space team of Hong Kong Productivity Council, and had worked with startups, local schools and students to push forward the progress of the STEM education network in Hong Kong. During those 2 years, Nick had coordinated various STEM and startups events, including co-organized MIT Node events, which helped build a strong relationship between him and MIT Node.
After that, Nick joined an A.I. startup, specialized in the NLP technology in Hong Kong as a Marketing Associate. Currently, Nick is developing his own startup company, responsible for business development and marketing, as well as supporting the development of education programs at the Node. He's hoping to utilize the experience from both sides to improve himself and the startup scene in Hong Kong.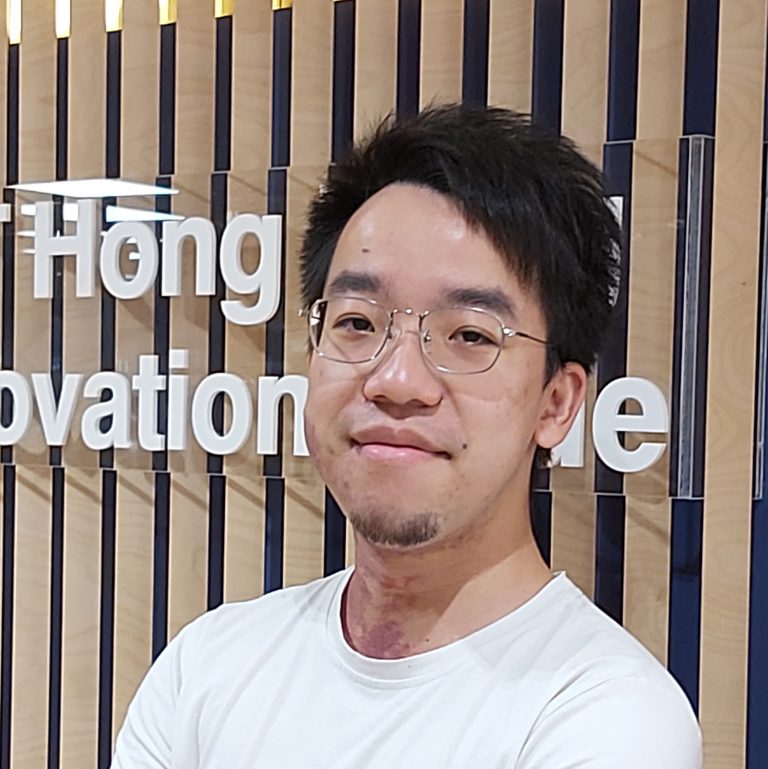 Technical Consultant – MIT Hong Kong Innovation Node
Parco is a passionate problem solver, leveraging innovation and technologies that bring positive impact to the society. At MIT Node, he is responsible for project consulting, development and conducting tech-skills based education program, as well as maker space management. He is a prolific maker with a wide variety of hardware, software and prototyping skills. A graduate of the Node's flagship MEMSI program in 2019, he gained a more complete picture of entrepreneurship, where business, marketing and strategy are just as important as technology. His mission is to help spread and encourage such entrepreneurial mindset amongst engineering students in Hong Kong, and also to empower students from different backgrounds with engineering and technology.

Graduated with BEng in Electronic and Communication Engineering from CityU, he worked as CTO and R&D project manager for two Science Park based hardware startups on turbine and laser gas sensing technologies. He is also a trade union officer at EEPA under HKFLU, where he designs and teaches IoT and Arduino courses.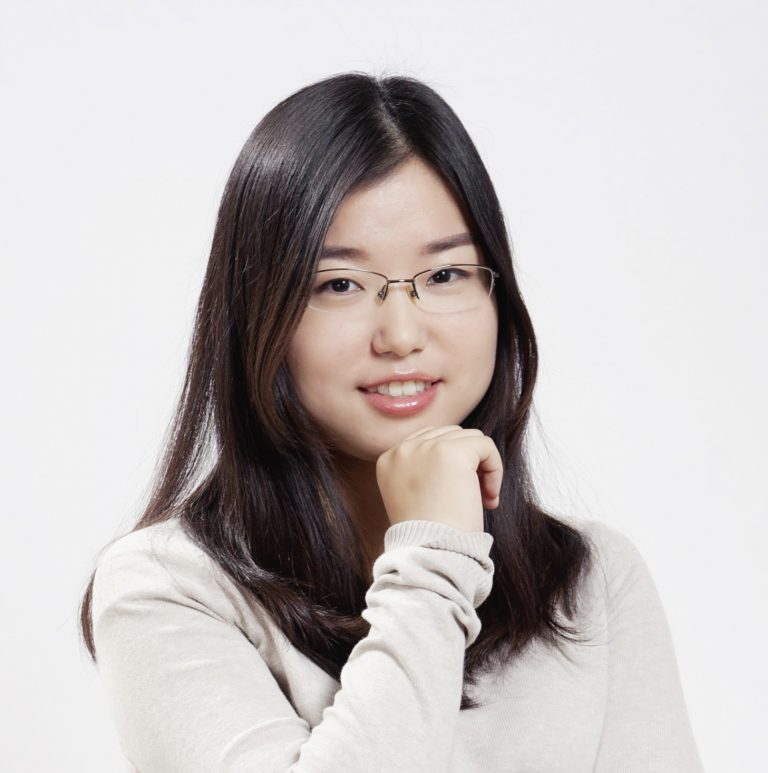 Project Coordinator | MIT Hong Kong Innovation Node
Wondering how design and use of innovative technologies can promote social equity, Dining is working as a project coordinator of Smart City Initiative at MIT HK Innovation Node. She is responsible for creating and maintaining comprehensive action plans and reports to find opportunities and spaces for the underprivileged groups. As a PhD candidate at The Bartlett Center for Advanced Spatial Analysis (CASA), UCL, Dining has engaged in Colouring London project at the Alan Turing Institute and won UCL Changemakers funding in 2020. Dining got her Bachelor of Engineering in Landscape Architecture from Beijing Forestry University (BFU) and later obtained her Master of Landscape Architecture and Graduate Certificate in Geographic Information Science and Technology from University of California, Berkeley (UC Berkeley). As a landscape designer, she has international working experience at Office of Cheryl Barton, San Francisco, participating in renowned cultural projects and Stanford Redwood City campus design. She also worked as a research data analyst at UC Berkeley and a research & teaching assistant at the University of Hong Kong (HKU). She is interested in using geospatial technology to better understand the urban landscape and built environment from a humanistic perspective, engaging communities and citizens into the planning and design process for urban sustainable development.