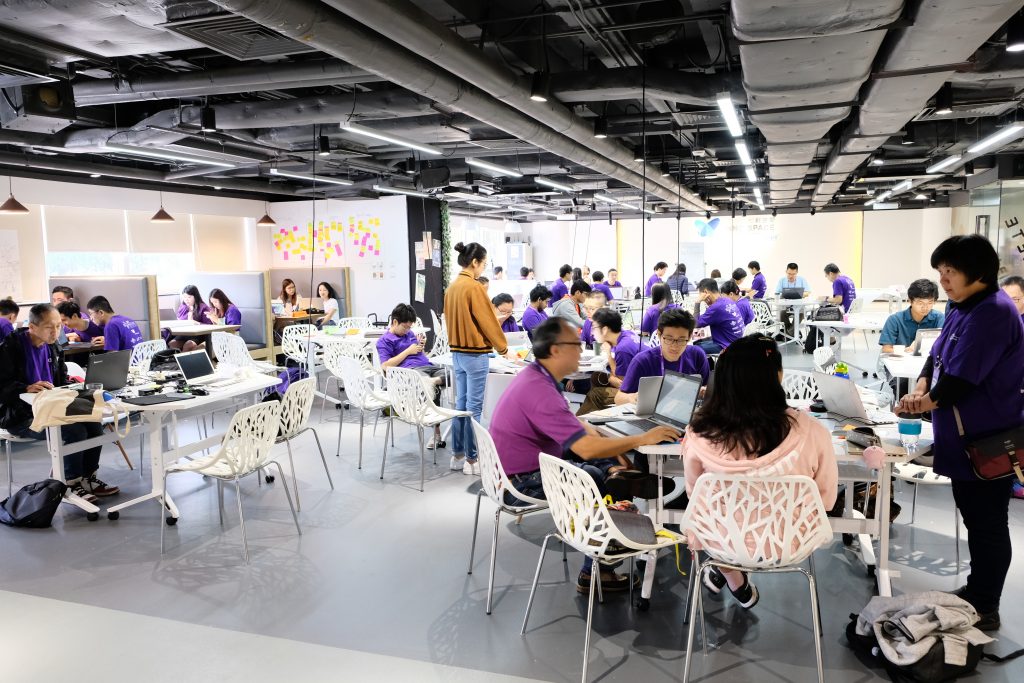 Powered by MIT Hacking Medicine, these hackathons aims at energizing the healthcare community and accelerating its innovation. If you're interested in disrupting healthcare, this is the chance to brainstorm and build innovative solutions with like-minded engineers, clinicians, designers, developers and business people!
Virtual HealthHACK 2020 – Urban Health | COVID-19
Opportunity Partner: The D. H. Chen Foundation
Urbanization is one of the leading global trends of the 21st century that has a significant impact on health, according to the World Health Organization, with over 68% of the world's population living in cities by 2050. 
With the unprecedented disruption and impact of the COVID-19 pandemic, MIT HealthHACK 2020 goes virtual and invites the community to explore how might we promote healthy urban living during the crisis – with an emphasis on emotional, social and physical wellness. 
Virtual HealthHACK was held successfully on April 25th. Here's are some of the event highlights: 
Participants were joining from

16 different timezones

More than 350 active members

participated on our platform 

16,693 messages

were exchanged

Over 40 teams submitted

their solutions

to the physical, social and emotional wellness tracks
Thank you everyone for contributing to solving challenges in urban health under the COVID-19 pandemic!
Virtual HealthHACK 2020 Winners
Congratulations on the achievements from these winning teams! Check out their ideas from the links below:
About MIT Hacking Medicine
MIT Hacking Medicine's mission is to energize and connect the best minds across the healthcare ecosystem to solve healthcare's biggest challenges and to teach healthcare entrepreneurship and digital strategies to scale medicine. To foster this process, we bring together engineers, clinicians, entrepreneurs, programmers, and designers to collaborate around shared interests, and develop health solutions over a 3-day hackathon with potential for greater impact in the healthcare industry. In these events, MIT Hacking Medicine guides participants through the healthcare design thinking process and strategies developed to constructively tackle systemic healthcare issues and generate tangible solutions.
Who is it for?
We welcome university students, engineers, clinicians, scientists, designers, developers, healthcare and business…you name it!
How do i register?
Interested participants/ teams are required to register individually online. Click here for the registration link.
What's the team size?
The ideal team size is 4-6 people. Teams are recommended to have individuals from different disciplines to maximize the knowledge and skill sets.
How are teams formed?
We will create an online platform (Slack) for individuals and teams to come together and share their ideas, interests and skills prior to the event.
What if I don't have a team?
If you registered as an individual and do not yet have a team, don't worry! We will start online networking on April 18th geared towards facilitating team formation and project ideation. We will help you find people to work with!
What do we provide?
 In addition to mentorship, we will also host workshops on design thinking and pitching. Ultimately, a great opportunity to learn from each other! 
What are the deliverables?
We expect teams to come with a 2-minute video pitch that can demonstrate a great problem-solution fit.
What are the prizes?
Winning teams will receive cash prizes and access to facilities! 
Any other questions?