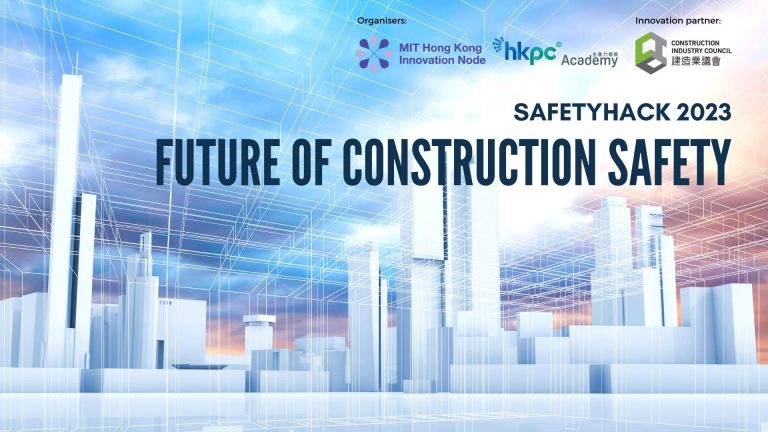 The construction industry has been an instrumental driver of economic growth and enabler of social development, with the annual construction expenditure in Hong Kong expected to increase to over HK$300 billion in the coming years.
A core aspect of the challenge ahead is focused on the significant volume of predicted construction activity. While a healthy and growing pipeline is encouraging, the industry is faced with some deep-rooted issues: construction accidents and near-miss incidents at varying degrees of severity occur almost daily; fatal construction accidents claimed approximately 20 lives each year over the past decades. The need to improve construction safety performance is of utmost importance. An increasingly ageing construction workforce, a lag in adoption of advanced technologies, as well as being labelled one of the most expensive construction markets in the world contribute to questions surrounding the capabilities and resources available to deliver against this pipeline.
Supported by our Innovation Partner, The Construction Industry Council, SafetyHACK 2023 invites the community to explore ways to build a "Zero Accident" construction site, through innovative new ideas and adoption of new technologies.
The four pillars to construction safety are
(1) Remove the safety risk occurrence,
(2) Reduce the accident severeness,
(3) Safety Monitoring and Detection, and
(4) Enhance safety awareness through management and training.
Common examples of effective safety measures include:
(1) Deploying drones and remote control technologies to remove the risk of working at great heights;
(2) Using exoskeletons, robots and automatic machinery to carry out construction work at high risk locations; and
(3) Utilising remote sensors, AI cameras, AR/VR technologies to enhance safety monitoring and training.

(4) Smart textiles and textile-based advanced materials to improve protection for construction staff

June 2 – 3, 2023
Powered by MIT Hong Kong Innovation Node and HKPC, this 2-day hackathon welcomes university students and professionals with diverse backgrounds across all disciplines. This will be an in-person program for all participants.
Join us to gain:
Cash prizes

Exclusive Mentorship & Industry Network

A platform to showcase innovative ideas
Congratulations to our winners of SafetyHACK 2023!
Ideation Stage: Halo

Early Stage: Skybotics

Innovation Award: Epoxland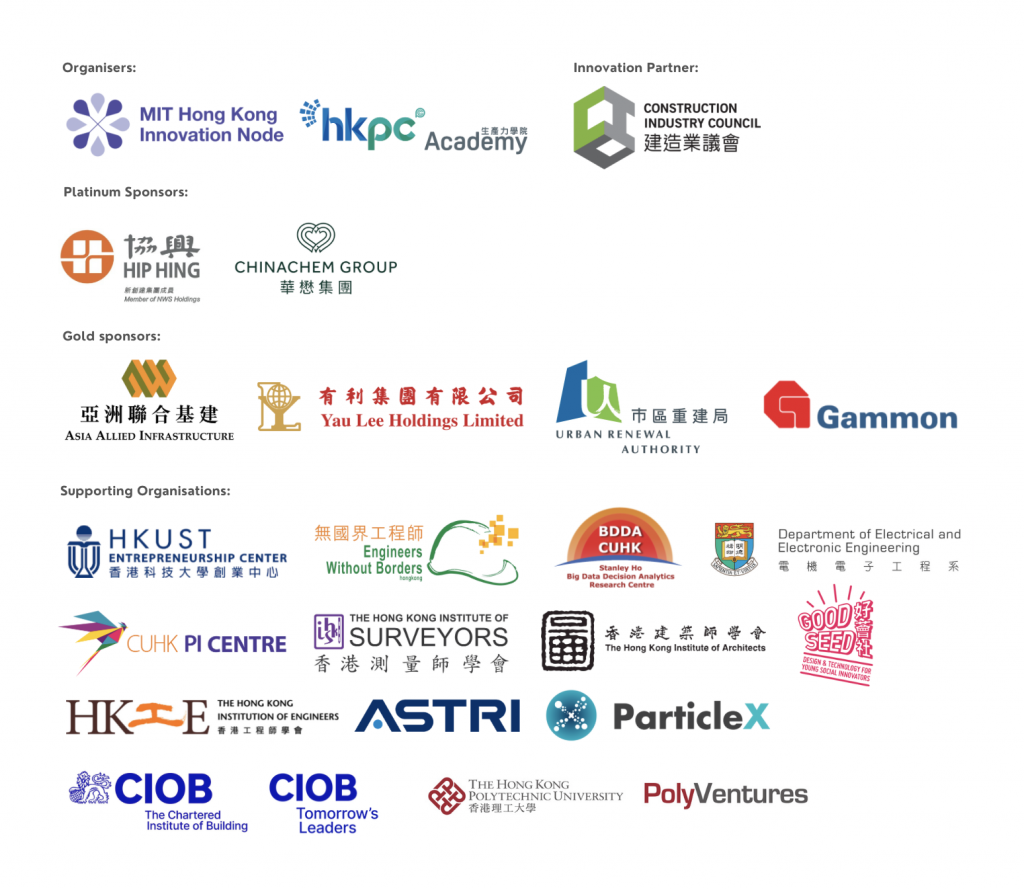 About Construction Industry Council (CIC)
The main functions of CIC are to forge consensus on long-term strategic issues, convey the industry's needs and aspirations to Government, as well as provide a communication channel for Government to solicit advice on all construction-related matters.
FAQ
Who is it for?
We welcome university students, engineers, scientists, designers, developers, and business…you name it!
How do I register?
Interested individuals or teams are required to register online by May 29 (Mon), 12 PM (extended).

Click here

for the registration link.
What's the team size?
The ideal team size is 4-5 people. Teams are recommended to have individuals from different disciplines to maximize the knowledge and skill sets.
How will we form teams?
We will be hosting an in-person evening team formation mixer on June 1, 6:30 – 8:00 PM at the Node for individuals who need to form teams or for teams who need to recruit more members. 
What do we provide?
In addition to mentorship, we will also host guest talks and workshops on design thinking and pitching. Ultimately, a great opportunity to learn from each other! 
What are the deliverables?
We expect teams to do a 5-minute pitch that can demonstrate a great problem-solution fit in front of a judging panel of professionals on the last day. 
What are the prizes?
Winning teams will receive cash prizes and access to mentorship and industry network! 

Total cash prizes of HKD 50,000

 

will be given to the top 3 winners!
Any other questions?