Hong Kong secondary school students participating in design thinking workshop, learnt from industry experts to tackle cultural preservation challenges.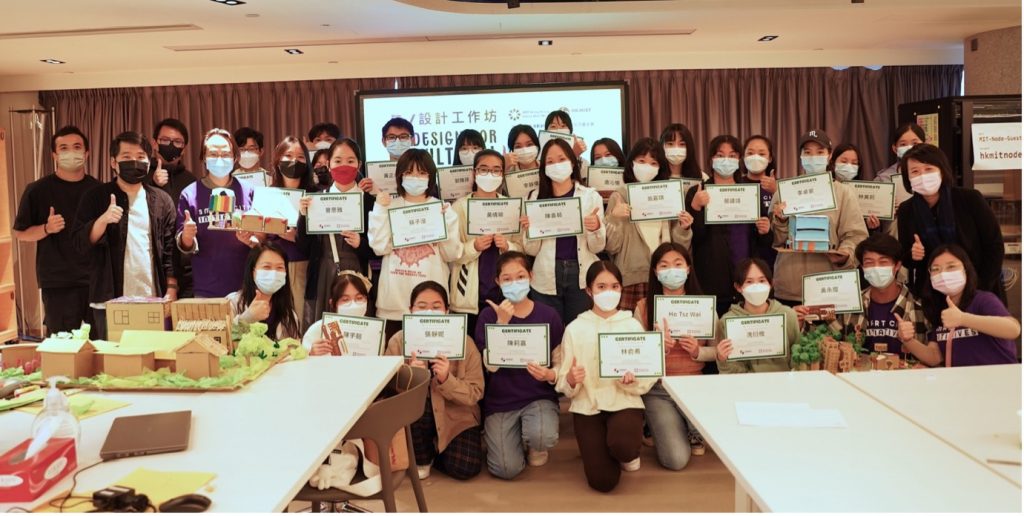 MIT Hong Kong Innovation Node partnered with the Hong Kong Macau International Exchange Foundation (HKMIEF) to host a 2.5-day design thinking workshop themed "Cultural Preservation" for 30 secondary school students in Hong Kong on January 31, February 4 & 11, 2023 at MIT Node.  HKMIEF alumni Savio Wong, Chairman of HKMIEF delivered inspirational remarks to students and Paul Chan, Co-founder and CEO at Walk in HK moderated the panel discussion with three industry partners in the cultural preservation industry.  
Design Thinking Workshop and Capacity Building
The project aimed to promote equal learning opportunities and youth engagement on real world problems; and successfully offered capacity building opportunity to secondary school students from diverse background.  The 2.5-day workshop covered a broad range of cultural preservation topics: from scratch about early Hong Kong history, why cultural preservation is important, current cultural preservation scenario of the city, its future potentials and benefit to Hong Kong's community.  Students were able to learn about design thinking skills, the cultural preservation topic in depth and develop communication and social skill. 
Tackle Industry Challenges and Learning by Doing
Industry partners provided insights of their signature project, briefed their challenges and helped students to reimagine the needs of the community. Mixed student teams engaged in intensive discussion and hands-on exercise to apply design thinking methodology to explore ideas, develop specific people-centric solutions for three historic cultural sites. They presented their solutions with actual physical or digital models which showed their understanding of the topic and innovation capacity.
The team built a model with reference to actual ratio, to demonstrate their 2-storage holiday village design that promote the concept of rural area staycation and lifestyle.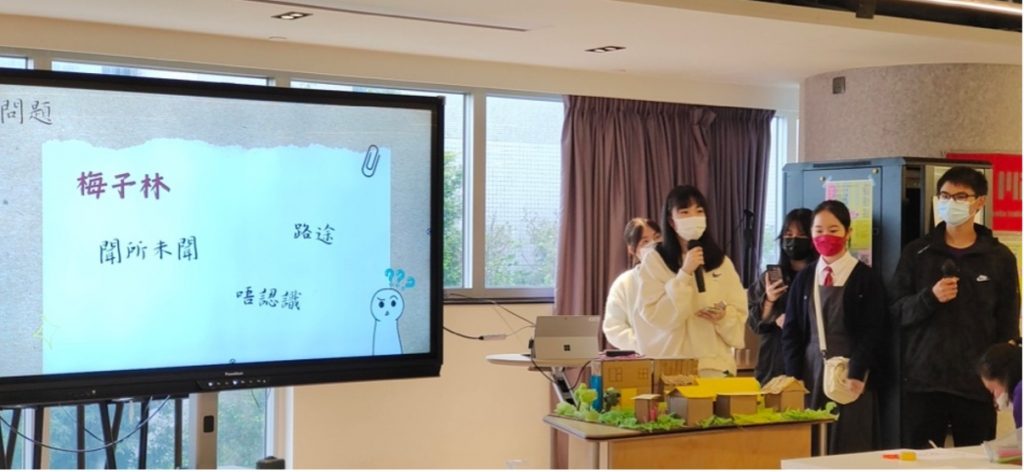 Tourists were engaged through scavenger hunt prior to the visit and could seek for the fun facts at the site.  A recreation centre was proposed to host and centralized all festive activities.
Deeply believed in the effectiveness of social media, this team suggested residents of Blue House organize guided tour with KOL and youtuber to boost the site's publicity.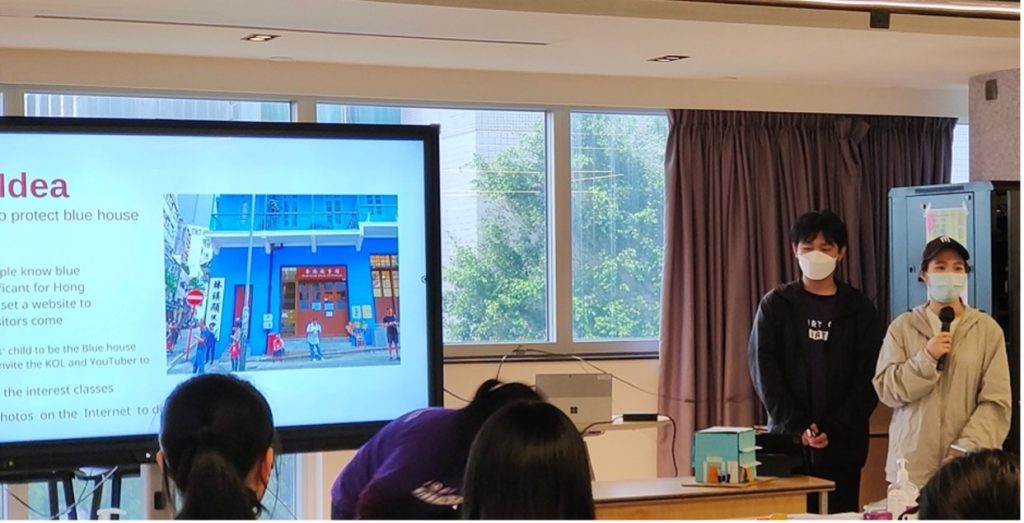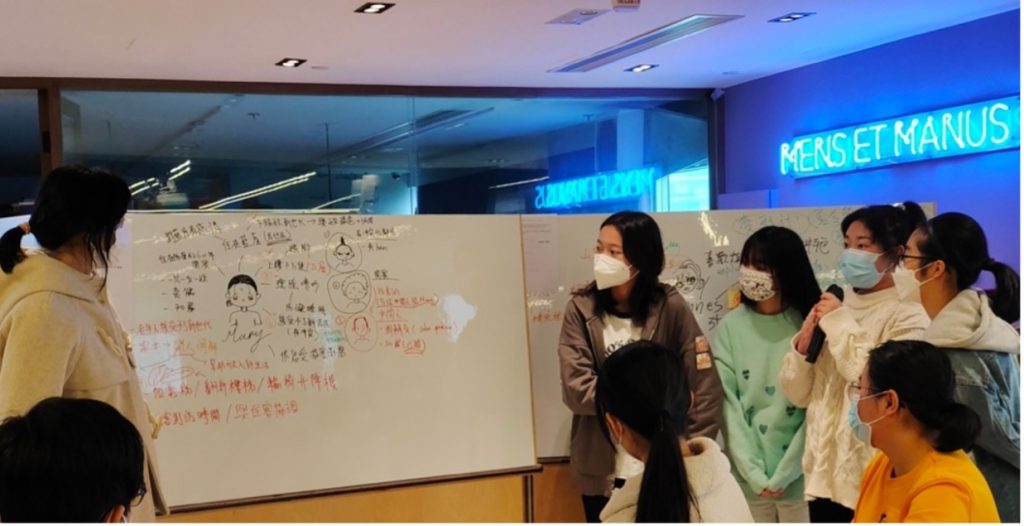 A website was developed to promote Blue House and for tourists to make guided tour reservation to eliminate the disturbance on residents.  VR tour was introduced to break physical barriers to make information easily accessible.
A physical 3D cardboard model was built to illustrate their holistic plan, that focuses on providing a rural life experience with historical elements in the city with urban facilities and sustainable income source.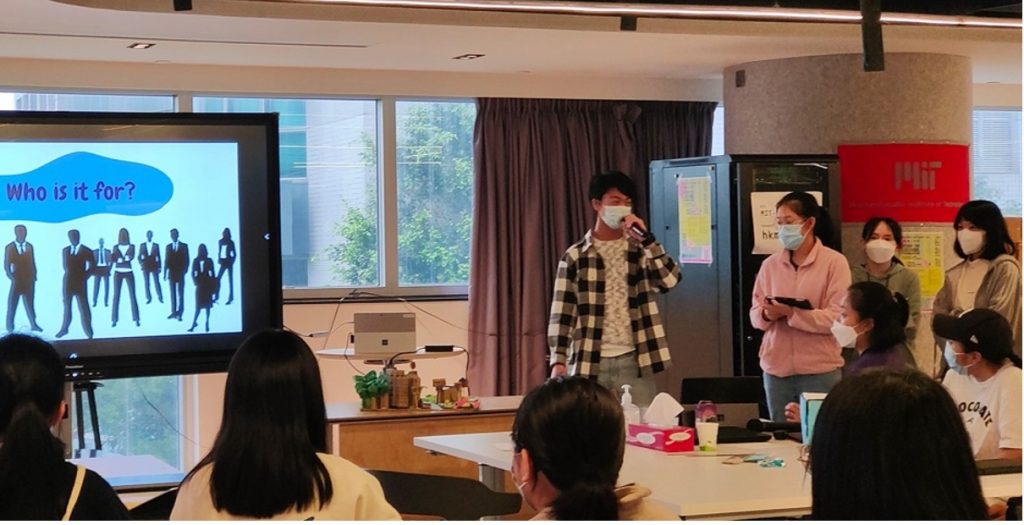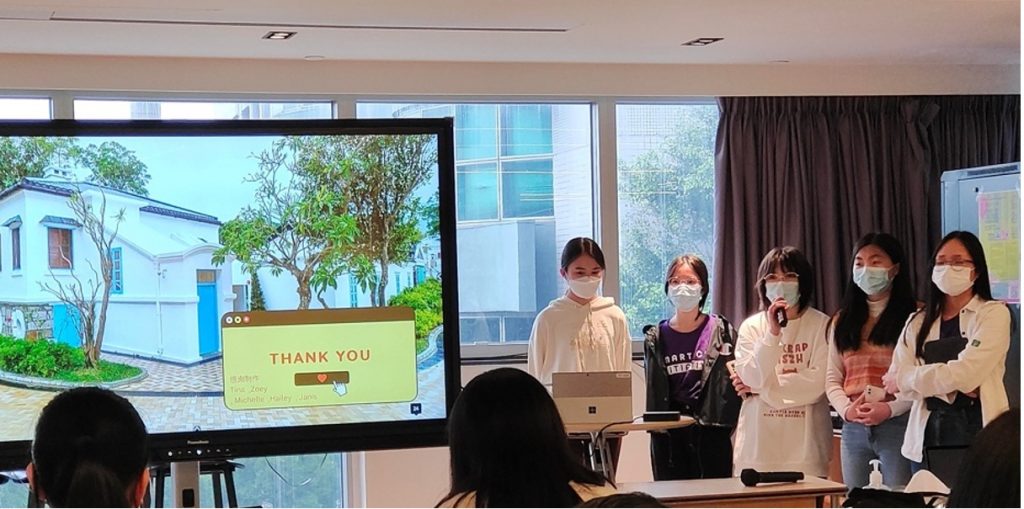 The team integrated digital elements into historical site tour with information on "today in history", QR code and AR postcard, which aims to promote the site in a digital way.
Students were deeply engaged in the entire experiential learning experience, from rural and urban culture preservation to explore new preservation needs in the community.   They were able to capture essential framework of the industry and the best practices, built prototypes and present the project to the industry partners to conclude the workshop.
Special Thanks to Industry Partners and HKMIEF Alumni