The MIT Hong Kong Innovation Node carries out numerous smart city activities to boost the Inclusivity, Innovation and Growth of Hong Kong communities. These activities have been facilitating the capabilities of MIT students, faculty, researchers, and alumni, as well as their collaboration with Hong Kong local communities. There are various types of activities including:
Internship opportunities

Smart-city-focused events

Community engagement opportunities

Collaboration between MIT community and friends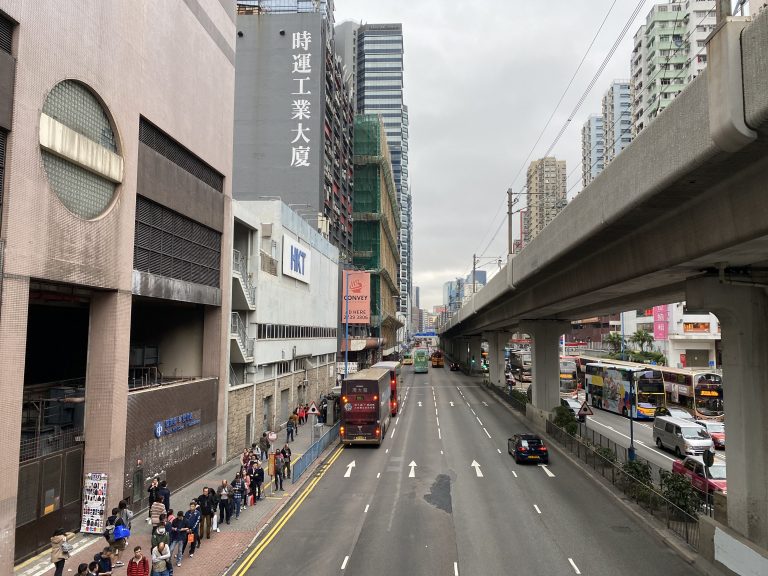 "PAVES A NEW ROAD MAP FOR A BETTER FUTURE OF SOCIETY.  IT WILL SET AN EXAMPLE FOR THOSE
WHO CARE ABOUT EQUITY AND EQUALITY." – Charles G. Sodini
THE CHAMPION PROJECT
MIT established the Hong Kong Innovation Node in 2016 to bring Hong Kong to MIT and MIT to Hong Kong. In this research book, Kowloon East Inclusive Innovation and Growth, we are doing just that.  With advising from MIT Professor Brent Ryan from the School of Architecture and Planning and long hours of work by field re-search assistants and MIT students, the task group led by Sunnie Lau has de-scribed barriers to inclusive economic growth in this second Central Business District,  Kowloon East.  She has also identified many projects and ingredients that may lead toward inclusive economic growth in this unique area of Hong Kong. 
Let us look upon the Kowloon East Inclusive Innovation & Growth Initiative as a champion project which paves a new road map for the future of society. It sets an example for those who care about equity and equality.
This initiative is also a fulfilment for me personally.  It is a key part to a continuum of previous MIT efforts such as the 1997 book, "Made by Hong Kong", and the re-cent creation of the HKUST-MIT Research Alliance Consortium funded by the HK Innovation and Technology Commission.
This research funding programme for faculty and students in Hong Kong universities to collaborate on pre-competitive industrial research with MIT faculty and students has approximately HK$200M for 19 projects in 5 universities with 12 industry sponsors.  I see huge assets in Hong Kong for the pursuit of the betterment of its society through the interactions and collaborations between academia, industry and government.
Written by Charles G. Sodini.
April,2020
Faculty Director, MIT Hong Kong Innovation Node
Lebel Professor of Electrical Engineering
Massachusetts Institute of Technology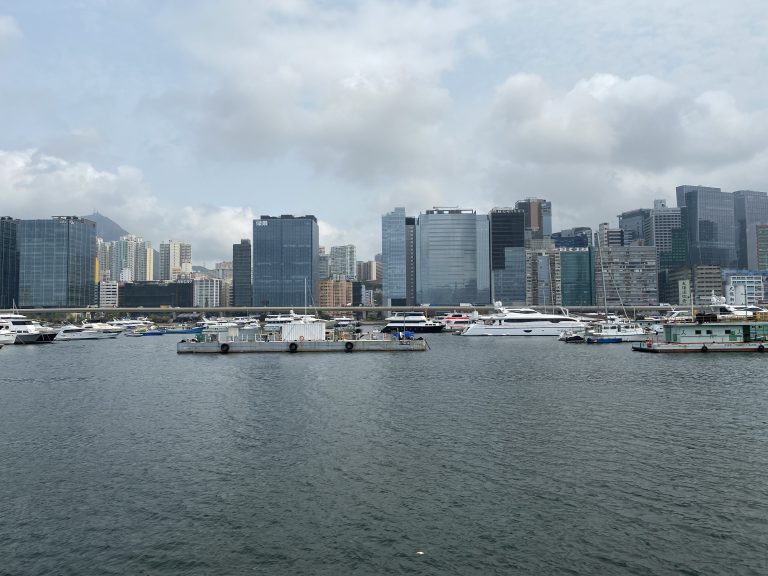 "THE CHALLENGE OF DESIGNING AND PLANNING THE FUTURE OF KWUN TONG MUST BE AS INCLUSIVE AND FORWARD THINKING AS THE CITY OF HONG KONG ITSELF." – Brent D. Ryan
SENTINELS FOR FUTURE HIGH-DENSITY CITIES
Hong Kong's urbanism is as unique as the territory's history. A visitor, whether from other parts of China or from other parts of the world, is struck by the Region's combination of beautiful green mountains, busy waterways filled with commerce, high-speed, efficient infrastructure, and a range of very high-density built areas- a profusion of towers containing housing, offices, commerce, and industry. In Hong Kong, one can hike through forest for a day, or entertain oneself indoors in multilevel retailing and commerce spaces. While the world searches for models of sustainable cities, Hong Kong has come closer than many other places.
But Hong Kong is forever changing, and in a city with limited space, one city activity may intersect with another. To expand, the Region's CBD needs to establish satellite centers, permitting additional information-age jobs. But land is scarce, and the harbor and mountains are off limits for further urban expansion. Kwun Tong, a transitioning industrial and residential area adjacent to the former Kai Tak airport, is a dynamic social and economic ecosystem of industrial and retail jobs that provide economic and spatial sustenance for the residents of Kwun Tong, many of whom are less prepared to enter the information economy than others. Can Kwun Tong grow, accommodating this new CBD, and remain inclusive, accommodating its existing residents' needs and aspirations, at the same time?
The challenge of designing and planning the future of Kwun Tong must be as inclusive and forward thinking as the city of Hong Kong itself. Faced with high costs, limited job opportunities, and limited space, many Hong Kongers are questioning the city as a place to live. The planners of the new Kwun Tong must take the challenge of inclusive growth seriously. This report, the first in a series of publications by the MIT Hong Kong Innovation Node on the topic of urbanism, provides important research findings, the result of almost a year's worth of meetings, seminars, and studies undertaken in tandem with Kwun Tong residents and Hong Kong planning authorities. The findings will be of interest to a broad public concerned with Kwun Tong's potential to lead Hong Kong into a brighter, more inclusive future, and we welcome the public's thoughts and ideas on this report.
Written by Brent D. Ryan
February 3, 2020
Associate Professor of Urban Design and Public Policy Head,
City Design and Development Group,
Massachusetts Institute of Technology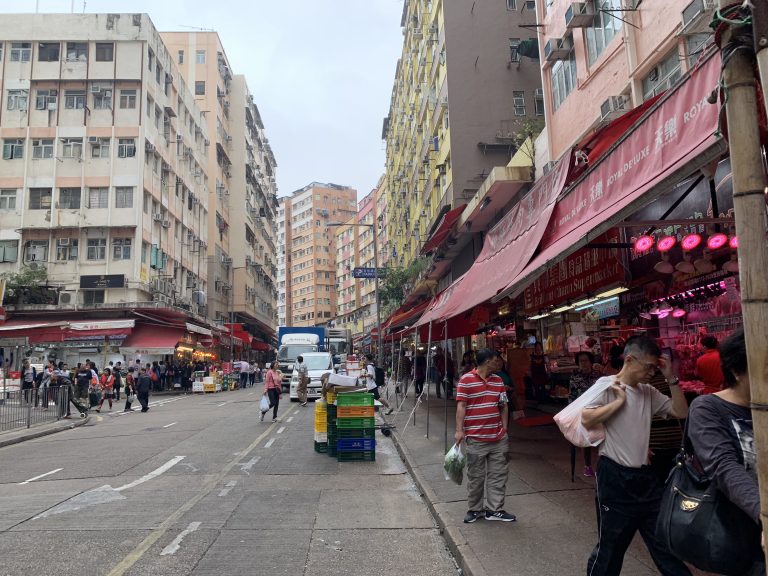 " 'SMART CITY' TO ME IS WHERE A CITY IS HIGHLY INCLUSIVE, ADAPTIVE, FLEXIBLE, RESILIENT AND WITH EQUAL OPPORTUNITY – A BETTER CITY." – Sunnie S.Y. Lau, Director of Smart City Research and Industry Collaboration, MIT Hong Kong Innovation Node, Massachusetts Institute of Technology
A SMART CITY – SYNTHESIZING INNOVATIVENESS AND INCLUSIVITY FROM THE BOTTOM-UP: KOWLOON EAST
MIT Node has put together a participatory template for the yearlong activity that put diversified stakeholders to work together for the first time. At the end of which, I wish that for each other they inspire, train, elevate leadership and foster partnerships. The same process has revealed that all that bringing in of new knowledge and experience of socio-cultural, economics as well as technology have forged a significant catalyst and tool for urban regeneration. On reflection, the stakeholders and city interest groups managed to identify a common goal – to enhance livability of both underprivileged residents: youths, single-parent, migrant women; and the immediate physical environment. In the months that gone by, rounds and rounds of discussion and interviews, I think this project has been more than a research report – by bringing the community together.
Success of a city can be defined in many different ways, however, other than quantifiable performance, something more precious and sustainable is the character, the culture – thus defined by the people within.
Especially at times where uncertainty or crisis in different sorts arise, we must not forget the key of making a place great and vibrancy for its people.
'Social capital is defined by the Organisation for Economic Co-operation and Development (OECD) as "networks together with shared norms, values and understandings that facilitate co-operation within or among groups'ª.1The case of Kwun Tong presents a research challenge for everyone involved.
Through active engagement, the project provides a platform for communication and collaboration among stakeholders for a common goal. There is one Kwun Tong District, but in no time the project team realized that every place out there in the City could be another Kwun Tong District, awaiting care and attention in the pursuit of an equitable society.
While 'Innovation refers to something new or a change to a product, idea or field…inclusivity or inclusiveness is the practice or policy of including people who might otherwise be excluded or marginalized, such as those who have physical or mental disabilities and members of minority groups.' Indeed the engagement process follows closely these two keywords.
Being inclusive can bring upon quality of a place and many more benefits at every level.
In conclusion, I would summarize governance of livability enhancement by two keywords: innovation and inclusivity. It is envisaged that the case of Kwun Tong District leads to a human-oriented, methodologically derived matrix that is sound, workable, and most importantly, transferrable for others apart from Hong Kong.
Last but not least, a 'smart city' to me is where a city is highly inclusive, adaptive, flexible, resilient and with equal opportunity – a better city.
[a] OECD. What is social capital? < https://www.oecd.org/insights/37966934.pdf>
Written by Sunnie S.Y. Lau
April, 2020
Director of Smart City Research and Industry Collaboration, MIT Hong Kong Innovation Node,
Massachusetts Institute of Technology