MIT's first innovation node aims to strengthen the region's growing startup ecosystem and innovation efforts.  
Press Release | MIT Hong Kong Innovation Node
September 24, 2017

Hong Kong, September 24, 2017 – As the Massachusetts Institute of Technology (MIT)'s first innovation node in the world, MIT Hong Kong Innovation Node ("the Node") today announced its site opening and reiterated its commitment to building long-term value for Hong Kong's innovation endeavors. Its new home in Kowloon Tong provides students, faculties and entrepreneurs with an engaging physical space for collaboration, connection, and hands-on making.
Offering new opportunities to study and practice methods of accelerated innovation, the Node can enrich the educational experiences of MIT and Hong Kong students in key areas of innovation practice. As an important gateway for MIT in the region, the Node's efforts will foster and champion innovation globally in academic, commercial, and social communities.
"Congratulations to everyone involved in bringing the MIT Innovation Node to Hong Kong. We are all very excited to see the results of this collaborative endeavor. Through this Innovation Node, MIT brings more than 150 years of history to Hong Kong," said The Honorable Mrs. Carrie Lam, the Chief Executive of Hong Kong Special Administration Region, in her speech as the ceremony's Guest of Honor.
"In Hong Kong we nurture a positive environment for innovation, technology and entrepreneurship to flourish…We have all the ingredients to succeed in this area…The government will spare no effort in realizing Hong Kong's potential…I wish the MIT Hong Kong Innovation Node every success in its new home…I am confident that in partnering with MIT, our future is very bright."
Professor Richard Lester, Associate Provost for International Activities, MIT, described the Node as "a physical home away from home that for us is unique in the world, the only place outside Massachusetts where MIT has put its name on the door. But more than physical space, what the Node is really about is people. It's about bringing people with ideas, imagination and energy together, and about building connections between them even when they are separated by 8,000 miles…The MIT community is committed to working and collaborating in this region for the long term."
Mr. Brian Yen, Executive Director, MIT Hong Kong Innovation Node, said, "We are thrilled to have found home in this open working environment equipped with MIT's state-of-the-art technology and resources. Through the Node, I look forward to cooperating with different sectors in Hong Kong to cultivate students' innovation capabilities and the region's innovation ecosystem."
Conceived and run by the MIT Innovation Initiative, MIT Hong Kong Innovation Node was first announced in November 2015 with a vision of adding innovation to the traditional roles of teaching and research in the education of students. The Node has already organized various activities to boost students' innovative and entrepreneurial capabilities, including:
MEMSI (MIT Entrepreneurship and Maker Skills Integrator): a bi-annual program that brings together 30 students from MIT and HK local universities to form six creative startups within two weeks;
MIT Innovation Academy: an eight-day immersive bootcamp for 23 students from 10 local high schools to experience the journey of entrepreneurship and advanced prototyping;
MIT-CHIEF (MIT-China Innovation and Entrepreneurship Forum): a student-hosted forum to explore academia's role in the startup environment and to provide a platform for MIT startups to pitch for funding and partnerships in the region.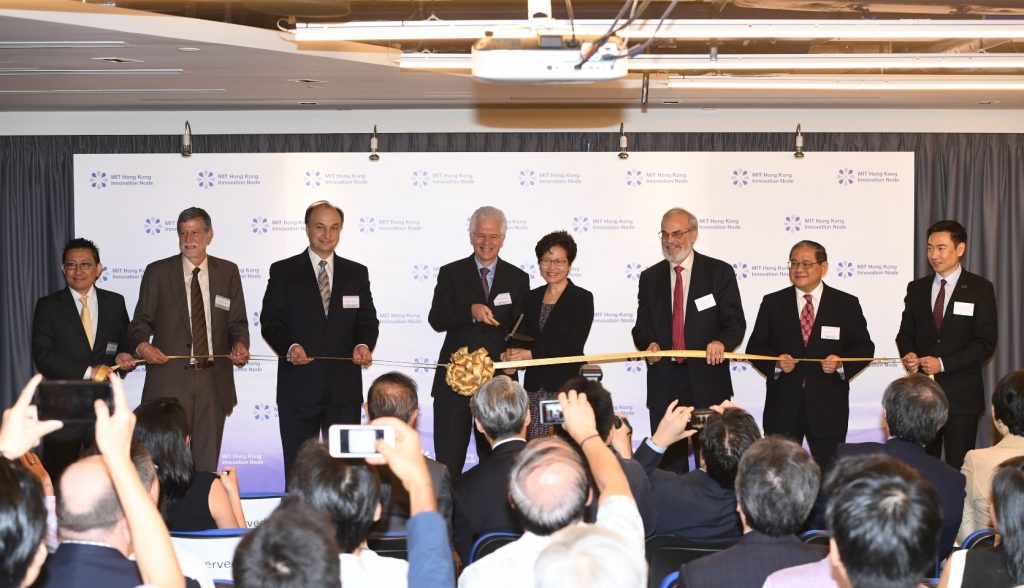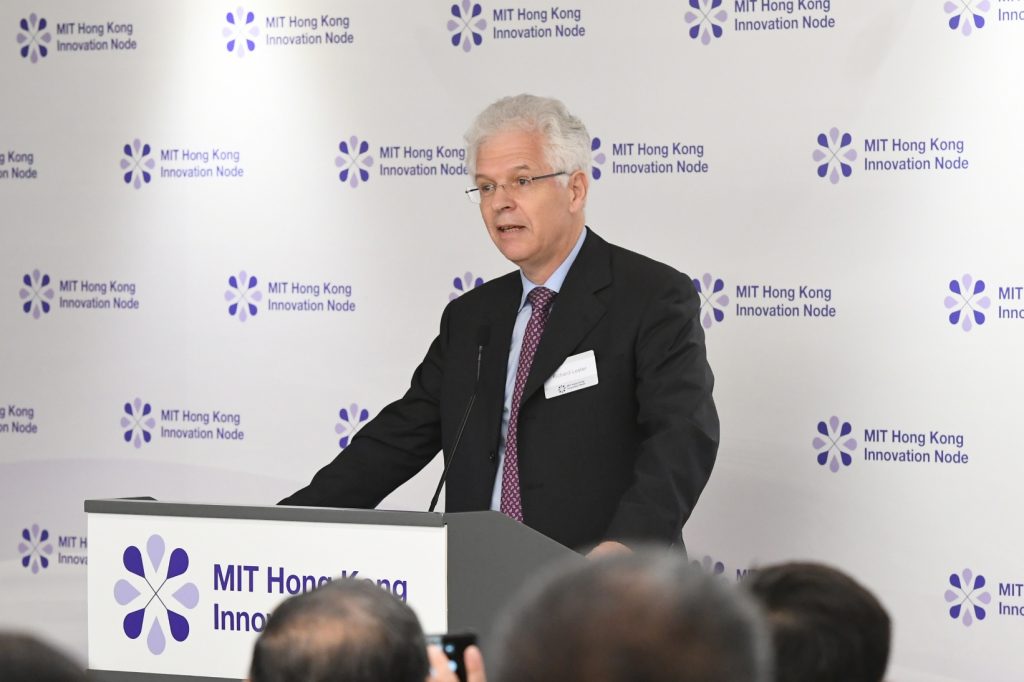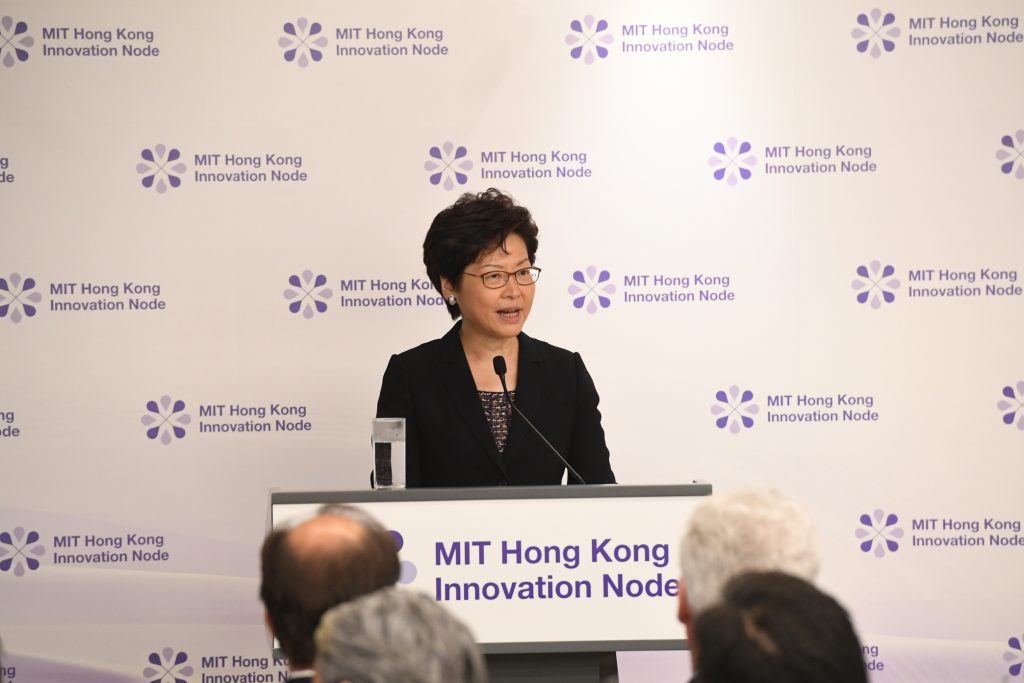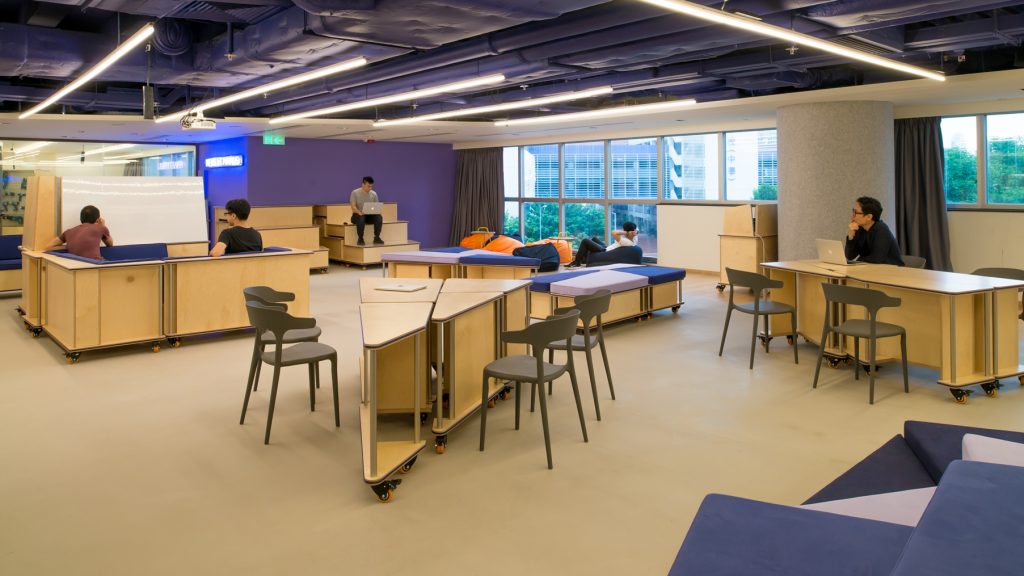 # # #
About MIT Hong Kong Innovation Node
As the Massachusetts Institute of Technology (MIT)'s first innovation node in the world, MIT Hong Kong Innovation Node is a collaborative space aiming to connect the MIT community with resources and opportunities in Hong Kong and the neighboring Pearl River Delta. In accordance with the mission of the MIT Innovation Initiative, the Node will educate the next generation of global innovators to take their ideas to impact by building a community of students, entrepreneurs, universities and businesses, consistent with the MIT philosophy of Mens et Manus, Mind and Hand, for the benefit of all.
Media Contacts
Weber Shandwick