This summer, MIT Hong Kong Innovation Node together with MITDesignX organized Urban Technology Week, a 13-day workshop running from July 10th to 21st with a final showcase of team presentations held on August 26th, 2023.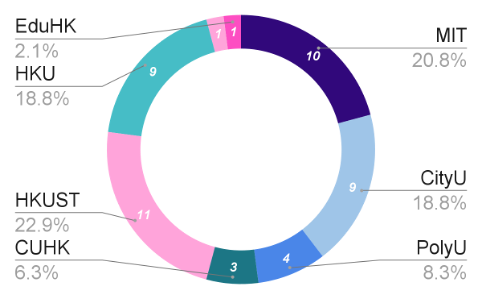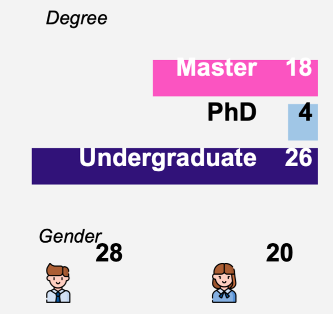 The two-week program led students through the identification and framing of a problem affecting cities to the proposal of viable solutions, and an action plan for deployment. The workshop was open to participants from many disciplines across Hong Kong universities and MIT. There were a total of 48 students who aspired to tackle real-world urban challenges with innovative and technological solutions.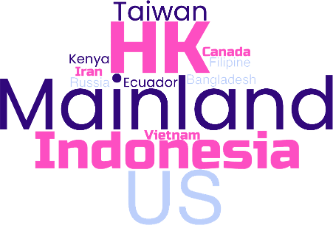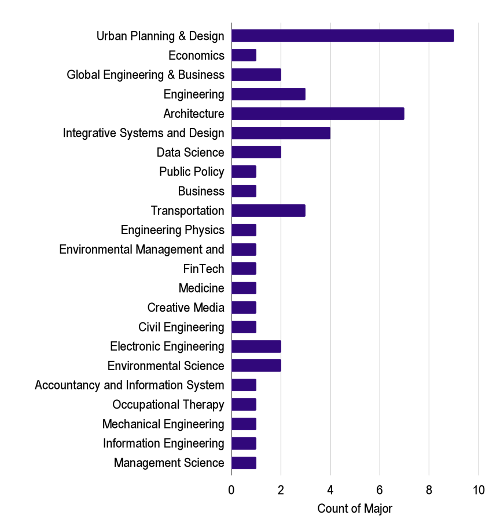 Led by MIT faculty, the 48 students went through a curriculum based on the MITdesignX methodology. Their knowledge and skills were augmented by site visits and interaction with industry experts.
The Urban Technology Workshop 2023 took place from 10 July to 21 July 2023. Teams in the workshop pitched their solutions to the public in the final showcase on 26 August 2023.
Testimonials from MIT students:
"I think I really enjoy learning about the process of venture thinking and design thinking. And I think sometimes I learn that you really got to make decisions quickly, like you have everyone contributing and you should just move on and make a decision." – Sarah, MIT student, Blocmall, Team 2
"Going through the storming phase of the innovation process has been a real challenge that has made me grow a lot in terms of ideating and coming up with new ways to make systems more efficient and attractive and bring together ideas to a lot of people to create and to make more successful and innovative ideas. It is a really cool process." – Nineveh, MIT student, Embolden, Team 5
"To be able to be here in Hong Kong and experience the city has been incredibly valuable. My favourite memories have been doing the site visits with my team, even things like getting meals and being able to have these conversations talking about their experiences with some of their families, chatting about my experience with MIT have been really amazing and also deep in my learning significantly." – Soad, MIT student, MTR GO, Team 7
"The program has been amazing. Working and learning from Svafa and Gilad has been really productive and helped me think about how I might want to build my own business, my own firm. They really sort of retour a lot of the things that I have learnt over the past decades of my education within the design of being able to use it." – Gabriel, MIT student, Pot+Luck, Team 9
Highlights of the Showcase
The challenges were proposed in collaboration with MTR and defined as follows:
Problem statement 1 – Transportation
How can MTR create shared value with green technologies to achieve ESG commitment, enhance customer experience and passenger enjoyment and, at the same time, build MTR's green railway and sustainable lifestyle images as well? 
Problem statement 2 – Property
How do we differentiate us from other shopping malls and attract new customers with innovative services/products?
Problem statement 3 – Capital Works
How can MTR manage the system design to allow maximum flexibility and capability to adopt new technology to drive better safety, customer experience and ESG targets without significant impact to project cost and program?
Each team had 5 minutes to pitch their idea to the jury and audience, with another 5 minutes to answer questions from the jury.
Student Projects (Team #)
Jury's Choice:
Team 3: SWIFTSEND (Transportation)
Team 7:  MTR GO (Property)
Team 5:  EMBOLDEN (Capital Works)
Audience Choice: 
Team 4: H2GO
Team 5:  EMBOLDEN
Charles G. Sodini, LeBel Professor of Electrical Engineering, Massachusetts Institute of Technology
Svafa Grönfeldt, Faculty Director, MITdesignX; Professor of Practice, School of Architecture and Planning, MIT
Gilad Rosenzweig, Executive Director, MITdesignX; Lecturer, Department of Architecture; Architect and Urban Planner
Sunnie S.Y. Lau, Director, Head of Sustainability Research and Industry Collaboration, MIT Hong Kong Innovation Node
Surbhi Agrawal, Teaching Assistant, '23 Master of City Planning, Massachusetts Institute of Technology
Reka Tundokova. Program Coordinator, '22 Master of Urban Design, The University of Hong Kong
Hector C.H. Cheung, Program Coordinator, '23 Bachelor of Engineering in Integrated Systems and Design, The Hong Kong University of Science and Technology
Dining Liu, Program Manager, MIT Hong Kong Innovation Node; PhD Candidate in Spatial Analysis, UCL; MLA '18, UC Berkeley
Maggie Wong, Program Manager, MIT Hong Kong Innovation Node
Alice Lo, Operations Manager, MIT Hong Kong Innovation Node
Industry Experts and Mentors
Mr. Bruce Au, Deputy Executive Manager (Charities), Hong Kong Jockey Club
Ms. Angela Chan, Global Investment Lead (New Ventures), Swire Properties
Ms. Jennifer Che, Vice President, Eagle IP Limited
Ms. Bessie Dai, Associate Director (Advisory Services), Arup Group
Dr. Crystal Fok, Head of STP Platform (Corporate Development), Hong Kong Science & Technology Parks Corporation
Mr. Jasper Hilkhuijsen, East Asia Innovation Manager, Arup University, Arup Group
Mr. Yannick Lenormand, East Asia Foresight Leader, Arup University / Foresight and Innovation, Arup Group
Special Thanks to Mentors from MTR Corporation Limited
Mr. Louis Cheung, Chief Engineering Manager
Ms. Sindy Kwan, Retail Marketing Manager
Mr. William Lee, Chief Engineering Manager, Services
Ms. Catherine Leung, Lead Environmental Manager
Mr. Dickens Lie, Chief Shopping Centre Manager
Mr. Raphael Ng, Senior Shopping Centre Manager
Mr. Gene Soo, Head of Ecosystem
Mr. Ryan Tam, Environmental Engineer
Mr. Lollis Tang, Senior Engineer
Ms. Evelyn Wai, Manager, Environmental Engineering
Ms. Sha Wong, Head of E&M Engineering
Special Thanks to Mentors from MTR Corporation Limited