Construction Safety
The construction industry has been an instrumental driver of economic growth and enabler of social development, with the annual construction expenditure in Hong Kong expected to increase to over HK$300 billion in the coming years.
The need to improve construction safety performance is of utmost importance. An increasingly ageing construction workforce, a lag in adoption of advanced technologies, as well as being labelled one of the most expensive construction markets in the world contribute to questions surrounding the capabilities and resources available to deliver against this pipeline.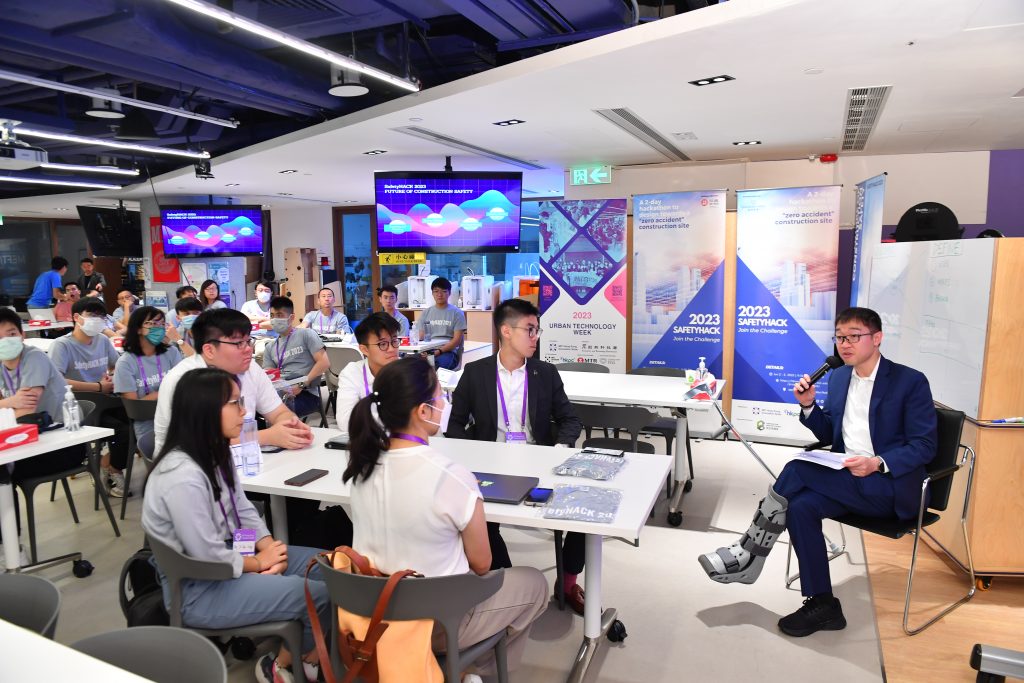 The 2-day Hackathon
Hosted by MIT Hong Kong Innovation Node and Hong Kong Productivity Council, in partnership with The Construction Industry Council, SafetyHACK 2023 took place in early June, hosting an in-person hackathon of 58 university students and professionals from diverse backgrounds including construction, law, architecture and engineering. Some came in as a team to participate in the hackathon, while other teams and individuals connected with new members at the Team Formation Mixer to form teams.
Participants were challenged to explore ways to build a "Zero Accident" construction site through innovative new ideas and adoption of new technologies.
This was a very meaningful theme for one of our participants, Phoenix Liu, who came in hoping to find ways to enhance safety awareness and help improve safety in the construction industry for her father "My father works in the construction industry and I am concerned about his safety at workplace, so I have been eager to help enhance safety awareness and reduce the frequency of fatal and non-fatal accidents in this industry," she said.
In a short period of 48 hours, participants worked together in teams to develop their ideas into solutions. They were guided through the design thinking process, provided with tips on a successful pitch and had the valuable opportunity to seek advice from and validate their solutions with industry mentors.
Following two intense mornings and one action-packed afternoon, teams were split into two parallel tracks: Ideation Stage and Early Stage Start-Up, and pitched their solutions in front of a judging panel of professionals from ChinaChem, Yau Lee Holdings, CIOB, Hip Hing Construction and Ernst & Young.
The winners of the hackathon were Team Halo from the Ideation Stage track and Skybotics from the Early-stage Start Up track. A third team who caught the judges' attention, "Epoxland" was recognised for their innovative idea and was awarded an "Innovation Award". Their ideas are as follows:
Ideation Stage: Team Halo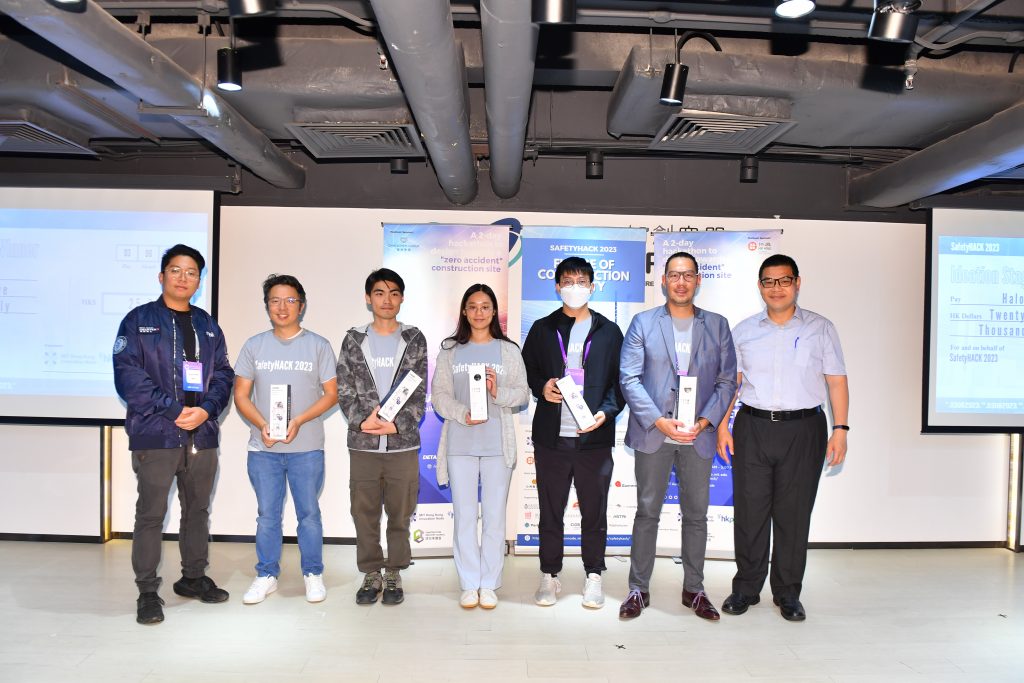 Team Halo is designing a unique helmet for workers to detect surrounding dangers on the construction site.
Early Stage: Skybotics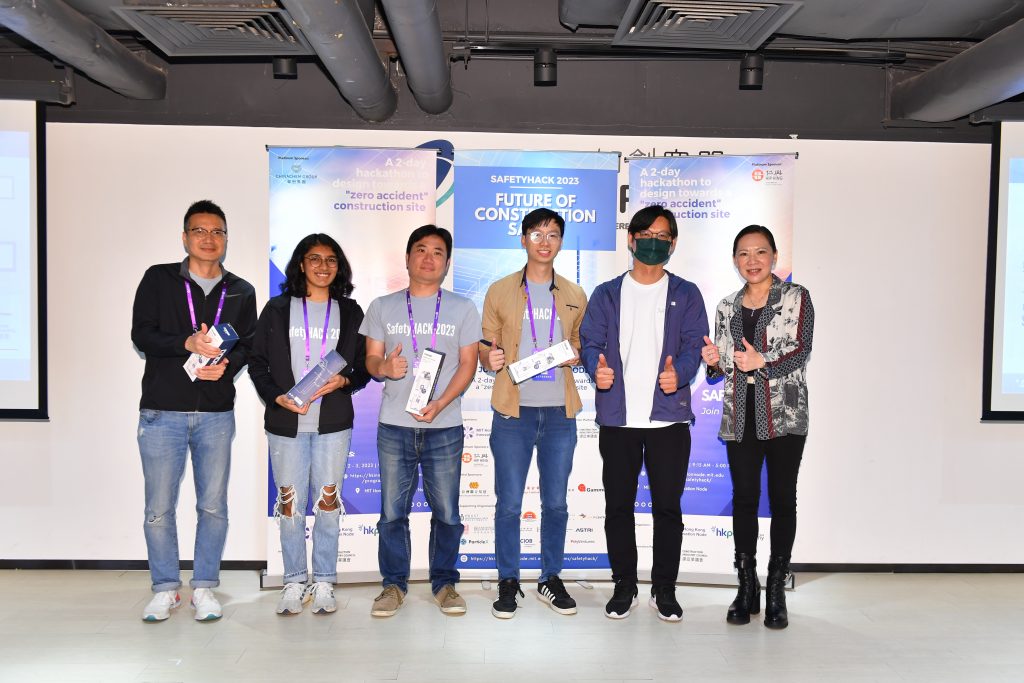 Skybotics is developing a contact-based drone for construction operations to improve safety when inspecting external walls. Their technology allows data collection and analysis of hollow tapping sounds to identify defects.  
Innovation Award: Epoxland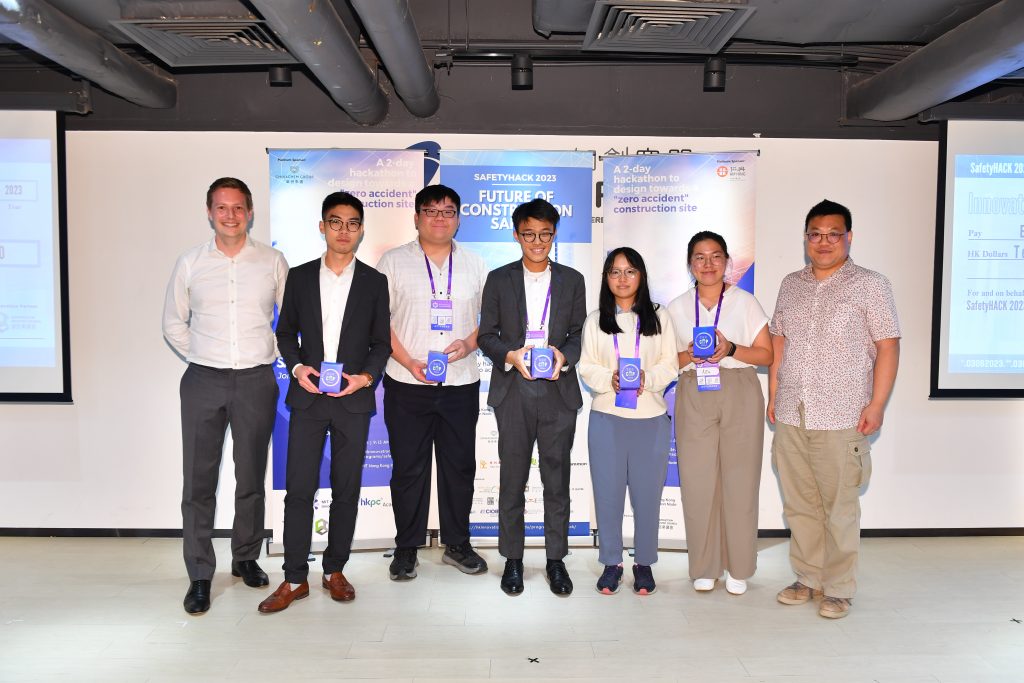 Epoxland makes use of worker surveillance aerial drones and auto-guided vehicles equipped with emergency mats to monitor, assess and protect on-site staff from risks of falls and injuries. 
Through this unique hackathon, participants were able to gain a fruitful experience by collaborating with and building meaningful relationships with like-minded professionals who were passionate about innovating for an importance cause and making a difference in creating a safer construction site to minimize risks in the construction industry. The cross-functional nature of the hackathon allowed for the exchange of ideas and perspectives that would not otherwise be available in a traditional work setting, leading to a more innovative approach to problem-solving.
"I wanted to express my sincere gratitude for organizing such a remarkable hackathon. The experience was immensely valuable as it allowed us to delve into unfamiliar territory and conduct extensive research. Moreover, we had the opportunity to connect with numerous individuals, engaging in enriching conversations and exchanging innovative ideas." Said Nuraaly Toktonazar Uulu, student from City University of Hong Kong.
"I have gained a lot of valuable opinions from industrial experts. This event provides us with opportunities to seek advice and consultations from the construction industry experts , entrepreneurs, professionals, and experienced researchers. We can learn more about the industry's practices and current pain points, which help us to refine our strategies and modifies our solutions," said Dickson Li from Skybotics.
One of the winning teams has chosen to carry their ideas forward and is looking to make them a reality "Since the competition, we have continued developing the idea and exploring ways to contribute to the construction industry," said Phoenix Liu.