The two-day train-the-trainer workshop (May 31-June 1, 2023) was co-organised by MIT Hong Kong Innovation Node and Tramplus, with the theme of Design for Sustainable Urban Mobility.  Participated by 12 university students from three local universities including Hong Kong University of Science and Technology, Hong Kong Polytechnic University, and Education University of Hong Kong, the workshop aimed to train university students to become qualified STEAM education trainers who can instruct and facilitate STEAM (i.e. Science, Technology, Engineering, Arts and Mathematics) education programs for secondary school students.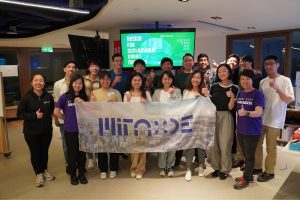 The workshop took Hong Kong trams as an example of sustainable urban mobility and explored two major challenges faced by Hong Kong Tramways: (1) sustainability and transport sector and (2) passenger-centric trams. They also gained knowledge and understanding on sustainable urban mobility concepts and principles, such as accessibility, affordability, safety, efficiency, and environmental friendliness.
The workshop adopted a Design Thinking approach to equip the participants with the innovative problem-solving mindset and skills. Design Thinking is a human-centered methodology that helps to identify and define problems, generate and test ideas, and implement solutions.
On the first day of the workshop, the participants learned about sustainable urban mobility and the two challenges of Hong Kong trams through a series of interactive exercises. They were encouraged to conduct field research along the tram route to observe and interview tram users and stakeholders. They then analysed the data and insights they collected and defined the problem statements for their design challenges.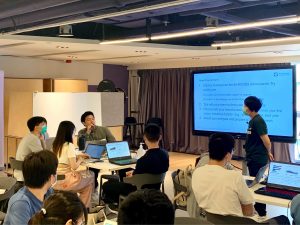 Besides, led by Dr Ann Mak from Geospatial Lab, participants were taught how to create a geospatial application designed to assist tourists in obtaining information about Hong Kong public transportation system. Using Tram as the case study, the application enabled users to locate the closest tram stations or identify the appropriate stop to disembark for any desired tourist destination. Students had the opportunity to utilise freely available widgets from proprietary platforms to construct applications that display maps and information on either a web or mobile platform.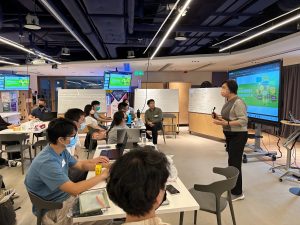 On the second day of the workshop, the participants brainstormed and prototyped their ideas to address the design challenges. They used various materials and tools to create lookalike and workalike prototypes that could demonstrate their concepts and solutions. They then presented their prototypes to each other and received constructive and positive feedback.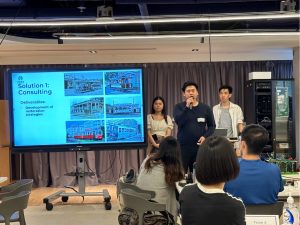 Students also had their first trial lesson to demonstrate their teaching skill. Within each team, students took turns to teach different phases of Design Thinking by engaging other students. Through this hands-on exercise, they can self-evaluate and improve their teaching skill based on peer feedbacks.
The workshop was a success as the participants showed high engagement and enthusiasm throughout the two days.  It enabled the participants to gain knowledge, skills, and confidence in designing and delivering STEAM education programs on sustainable urban mobility. The participants demonstrated creativity, collaboration, communication, and critical thinking skills in their projects. They also expressed their interest and confidence in becoming STEAM education trainers in the future. The next step for the participants is to develop their own teaching plans and exercises based on what they learned from the workshop.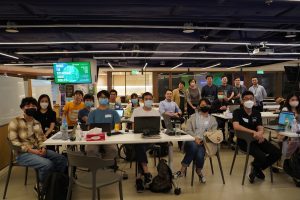 Student Projects
Team 1 – Ad Revolution
How can Hong Kong Tramways grow its business sustainably while making a positive impact on communities? Advertisement is one of the most important revenue sources of Hong Kong Tramways. Team 1 first identified the problem of current advertisement: unsustainable material, time-consuming installation, and low awareness. Therefore,they proposed to adopt E-ink and OLED for advertisements, which are eye-catching, customisable, and environmental friendly. Besides, they believe that providing consultance for the maintenance and development of historical tram systems can help Hong Kong Tramways to grow their business as well.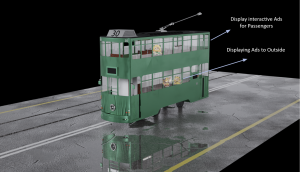 Team 2 – Greener HK Tramways
Elderly riders make up a large proportion of ridership. Team 2 aims to position Hong Kong trams as the most eco-friendly public transport to appeal the youth and enhance their interest in related public eduction. They designed an eco-tram powered by renewable energy and using new material to improve the thermal comfort. They also designed a new tram stop named "Oasis Station", which serves as a garden in the heart of concrete jungle and reducing air pollutants on the road.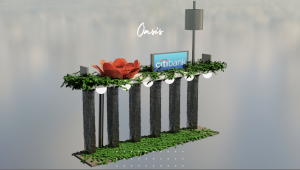 Team 3 – Ding Ding Discovery 叮叮歷程
Team 3 proposed to transform the stationery trams located in Victoria Harbour into a unique tram museum experience. In their proposal, two trams wouldl be on display: a double-deck antique tram (no longer in operation) and a single-deck tram. The antique traml featured displays showcasing the rich history of the tram system in Hong Kong. The exteriors of both trams would be decorated with community artwork inspired by the trams. A trailer on site would sell merchandise related to the tram museum, allowing visitors to take home a piece of the experience.