MIT Hong Kong Innovation Node participated as a supporting organisation for the Hong Kong Science Fair (2022-2023) organised by the Hong Kong Innovation Foundation. In its second year running, primary and secondary school students across Hong Kong devised innovative solutions covering a variety of topics, from 'Medical & Healthcare' and 'Smart City & Smart Home' to 'Sustainability' and 'Life is Full of Surprise'.
The Node facilitated a series of workshops spanning December 2022 to April 2023 to help unleash the creative process for these young innovators. The learning modules delivered online included design thinking, app wireframing, IoT, and 3D modeling. These were complemented by in-person workshops for the top 120 selected teams to improve their projects. Through the prototyping and pitching session, students received professional advice from mentors to help refine prototype development and articulate their communication of ideas.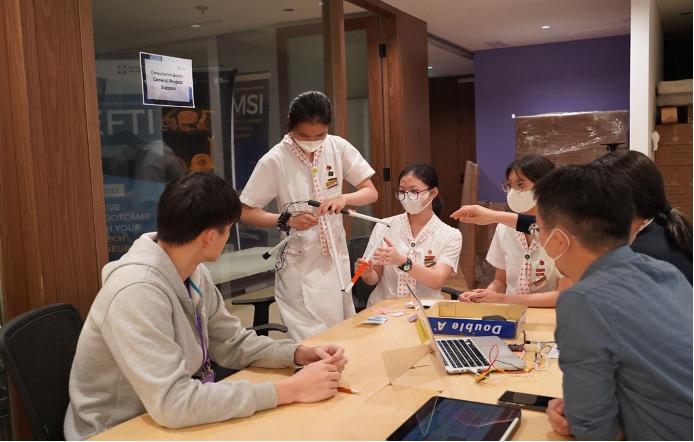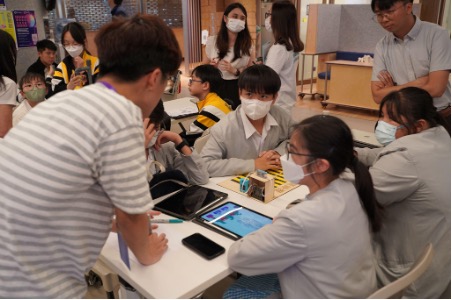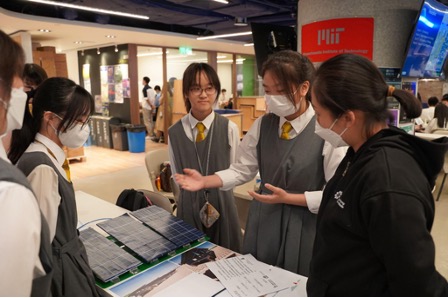 After months of project development, students showcased the fruit of their hard work at the Hong Kong Science Fair held at the Hong Kong Convention and Exhibition Centre on June 17, 2023.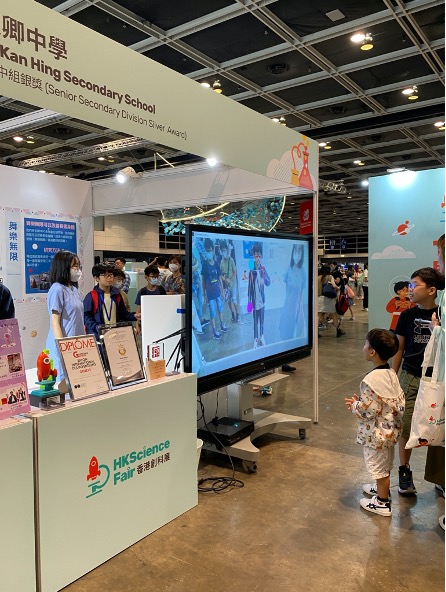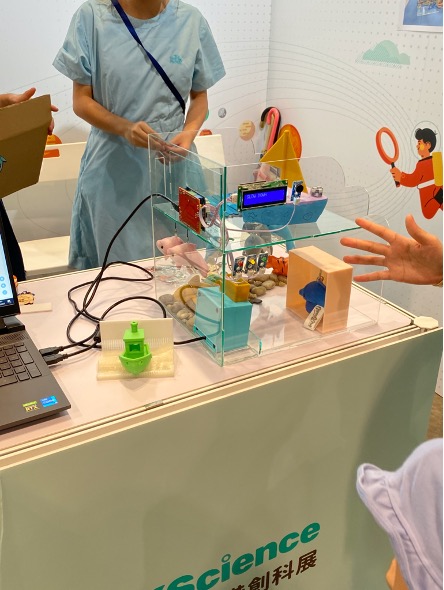 Student booths were featured at the Hong Kong Science Fair showcasing innovative solutions to real-world problems.