Students from MIT and Hong Kong unite to solve real-world challenges during MEMSI 2017.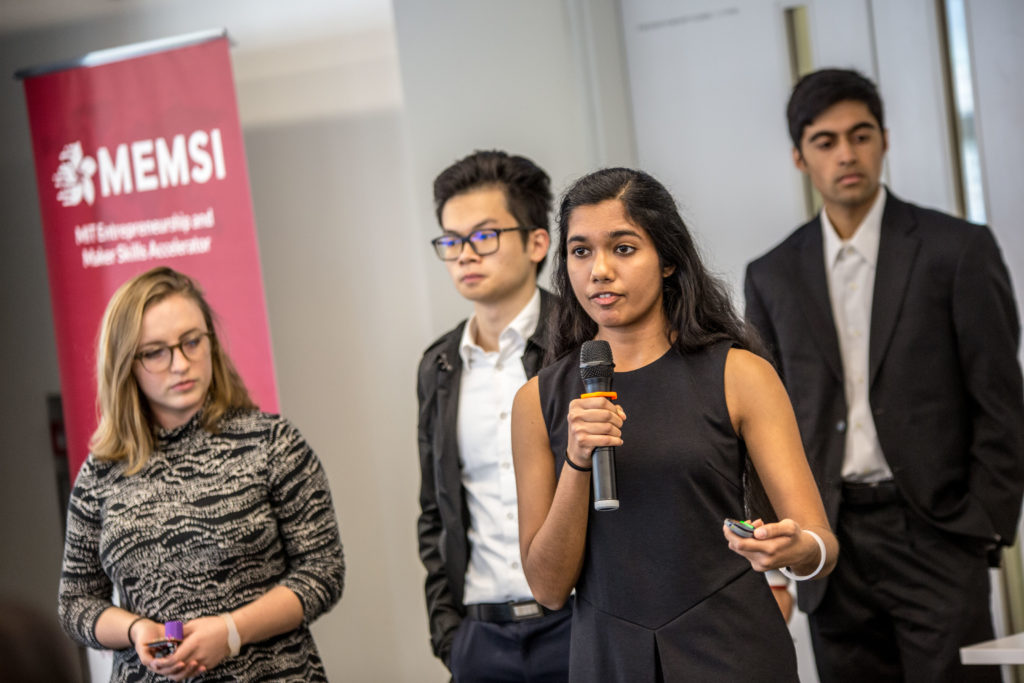 Marina Chan | MIT Hong Kong Innovation Node
March 16, 2017

It's two o'clock in the morning with less than 12 hours to go before teams present for Showcase Day. Are the prototypes working? Does the marketing strategy make sense? Is the financial projection sound? Coffee is fueling that last mile of adrenaline.
Welcome to MEMSI, an acronym for MIT Entrepreneurship and Maker Skills Integrator. More than a cocktail of sleep deprivation and caffeine, MEMSI is the flagship program out of the MIT Hong Kong Innovation Node. Held over two weeks during the Independent Activities Period in January 2017, the program brought together an international cohort of 30 students for an immersive experience in Hong Kong and Shenzhen. These students were united by their desire to choose a problem space to solve, understand customer needs, develop a solution through iteration, and build a proof-of-concept prototype.
Putting Classroom Theories Into Practice
MEMSI gave students on-the-ground opportunities to put their knowledge into practice. Infused with MIT content, the program dove into the entrepreneurial and manufacturing landscape, featuring the Disciplined Entrepreneurship framework and advanced maker skills taught by staff from the Martin Trust Center for MIT Entrepreneurship and Project Manus. Through panel discussions and mentorship, students leveraged insights from Hong Kong's thought leaders in business, design, and technology domains.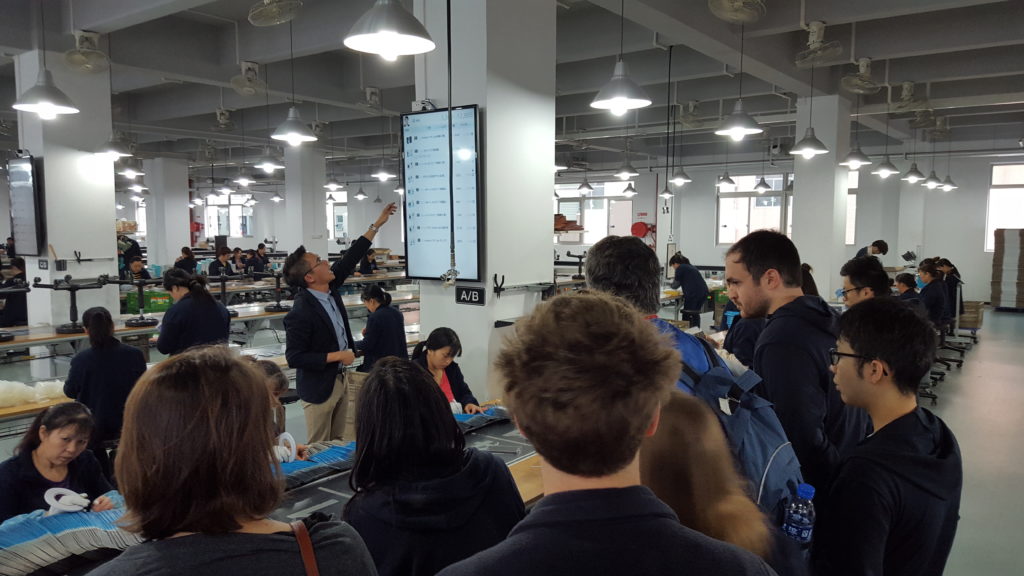 Outside of the classroom, students experienced China's rapid prototyping and manufacturing capabilities first-hand over two days of factory visits in Shenzhen. For many, the chance to witness the manufacturing ecosystem was both unique and eye-opening.
"I knew China was a hub for manufacturing before I came, but I didn't realize just how much Shenzhen's hardware atmosphere and supplier network favors prototyping and design for young hardware startups," said Tomi Adelusi, a mechanical engineering junior at MIT. "I learned that as far as accelerating your hardware product, one is better off moving their team to Hong Kong or Shenzhen to expedite the development process. Everything is right at your fingertips, and it's kind of crazy."
Showcase Day
The two weeks culminated in Showcase Day on Jan. 21 at the Hong Kong Polytechnic University's Jockey Club Innovation Tower. This event marked the finale of the program, where six teams presented their viable business ideas and prototypes to a full house of executives and supporters of entrepreneurship. Their innovative ideas targeted a range of real-world issues from bike safety to education, healthcare, pets, public speaking, and social networks.
"We're amazed by all the work done in just two weeks and we didn't make things easy!" remarked Elaine Chen, curriculum director of MEMSI and senior lecturer at the Martin Trust Center for MIT Entrepreneurship. "We had designers making robot toys; engineers presenting business cases; business students doing design – we mixed it up. The most amazing thing is that students helped each other. In the last two days, there was so much skills-sharing across teams."
Informed took away the judge's prize with their smart pill phone case designed to enhance medication adherence, while Happy Farm, an interactive educational technology kit for budding scientists, brought home the audience choice award. On behalf of the judging panel, Bay McLaughlin, co-founder of Brinc, a global "Internet of Things" (IoT) accelerator and platform, commended the teams.
"You've made a ton of progress. We've all seen thousands of deals and we were really impressed by all of you for different reasons." Considering the condensed timeline for prototyping, McLaughlin further noted that it was "pretty much a miracle that the products worked." The judging panel looked for market relevance, technology viability and the wow factor.
MEMSI returns to Hong Kong and Shenzhen this summer to welcome a new cohort of young innovators interested in learning about innovation through doing. Visit memsi.mit.edu for program details.
To watch a video of highlights from MEMSI Jan 2017, click here.