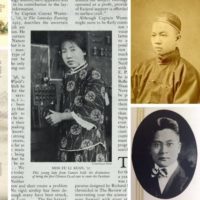 China Comes to Tech
Tuesday, May 9, 2017
2:00PM-5:00PM
Consulate General of the United States, Guangzhou
This year marks the 150th anniversary of Chinese students at MIT.  These pioneering students played a key role in bringing new technology and science back to China during an era of rapid modernisation while also promoting American understanding of China and its people. MIT SHASS Professor Emma Teng will share her research, focusing on the experiences of the earliest Chinese students at MIT from 1877 – 1931, the majority of whom came from Guangdong province.  The MIT Hong Kong Innovation Node will also present to the Guangzhou community on its initiatives promoting innovation practice, connecting MIT to the Pearl River Delta.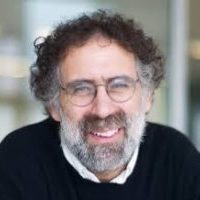 Lifelong Kindergarten: Cultivating Creativity through Projects, Passion, Peers and Play
Friday, May 18, 2017
6:30PM – 9:30PM
Central
The world is changing more rapidly than ever before. Today's children will be confronted with a never-ending stream of unknown, uncertain, and unpredictable situations throughout their lives. Their success and happiness will depend upon their ability to think and act creatively. In this presentation, MIT Professor Mitchel Resnick will discuss technologies, activities, and strategies for helping children develop as creative thinkers, with a focus on examples from the Scratch programming language and online community (scratch.mit.edu), developed by his research group at the MIT Media Lab and used by millions of children around the world. Register here.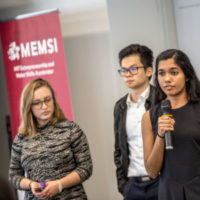 MEMSI Showcase
Saturday, June 17, 2017
2:00-5:00PM
City University of Hong Kong
Students from MIT and Hong Kong will take to the stage in their respective teams to showcase and pitch business ideas and woking prototypes developed during the two-week MIT Entrepreneurship and Maker Skills Integrator program. This will be an exciting opportunity to support the students, see creative applications in IoT and hardware, and network with an executive audience.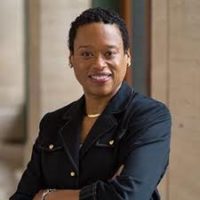 Solving the World's Most Challenging Problems
Monday, June 19, 2017
6:30PM – 9:30PM
Central
MIT has a record of transforming society for the better. As the Institute looks to the horizon, it sees a future of important challenges and inspiring opportunities. The humanities, arts, and the social sciences are an essential component of an MIT education — both for educating great engineers, scientists, scholars and citizens, and for sustaining the Institute's capacity for innovation.
Melissa Nobles is the Kenan Sahin Dean of the School of Humanities, Arts, and Social Sciences, and Professor of Political Science at the Massachusetts Institute of Technology. Dean Nobles will highlight teaching and research activities in SHASS, as well as key initiatives – including the Campaign for a Better World – across the MIT campus.
MIT-CHIEF Tech Showcase
Wednesday, July 5, 2017
9:00-3:30PM
Hong Kong Polytechnic University
Twelve promising startups from MIT and the Greater Boston community gather in Hong Kong to pitch to investors and industry leaders in a one-day conference co-organized by MIT-CHIEF and the MIT Hong Kong Innovation Node. Hear the latest technology trends and startup insights from founders, investors, and academia.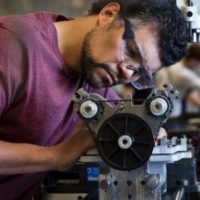 Making Future Makers
Tuesday, July 11, 2017
6:30PM
MIT Hong Kong Innovation Node
MIT has more than 130,000 square feet of hands-on maker spaces across campus, where students design, prototype, and literally invent the future of technology one project at a time. MIT Professor of Mechanical Engineering and "Maker Czar", Marty Culpepper, and MIT Provost, Marty Schmidt, will spend an evening sharing developments in this fundamental part of the educational ecosystem of MIT.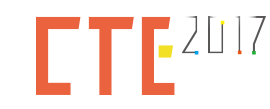 International Conference on Computational Thinking Education 2017
July 13-15, 2017
Hong Kong Convention and Exhibition Centre
International Conference on Computational Thinking Education 2017 (CTE2017) is the first international conference organized by the CoolThink@JC Programme for worldwide sharing of ideas as well as dissemination of findings and outcomes on the implementation of computational thinking development. Keynote speakers include MIT Professor of Electrical Engineering and Computer Science, Hal Abelson.
CIS-MIT STEAM 2017
July 31 – August 11, 2017
Chinese International School
Young student innovators across Hong Kong will spend two weeks with MIT faculty, staff and students to learn how technology can change the world with a focus on solving energy challenges.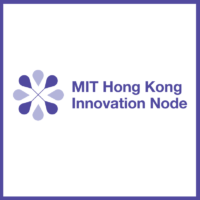 High School Entrepreneurship & Making 2017
August 12 – 19, 2017
MIT Hong Kong Innovation Node
Mirroring the MEMSI flagship program, the MIT Hong Kong Innovation Node kicks off an immersive tech entrepreneurship program for budding entrepreneurs and makers. High school students will learn what it takes to develop an idea from concept to prototype and pitch in front of an audience of investors and industry professionals on Showcase Day.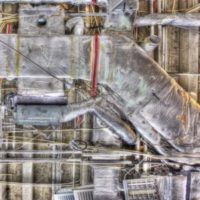 Node Opening Ceremony 2017
September 24, 2017
MIT Hong Kong Innovation Node
The MIT Hong Kong Innovation Node will celebrate the official opening of its 5,000 square-foot space for making and collaboration in the heart of Kowloon Tong. Stay tuned for more details!